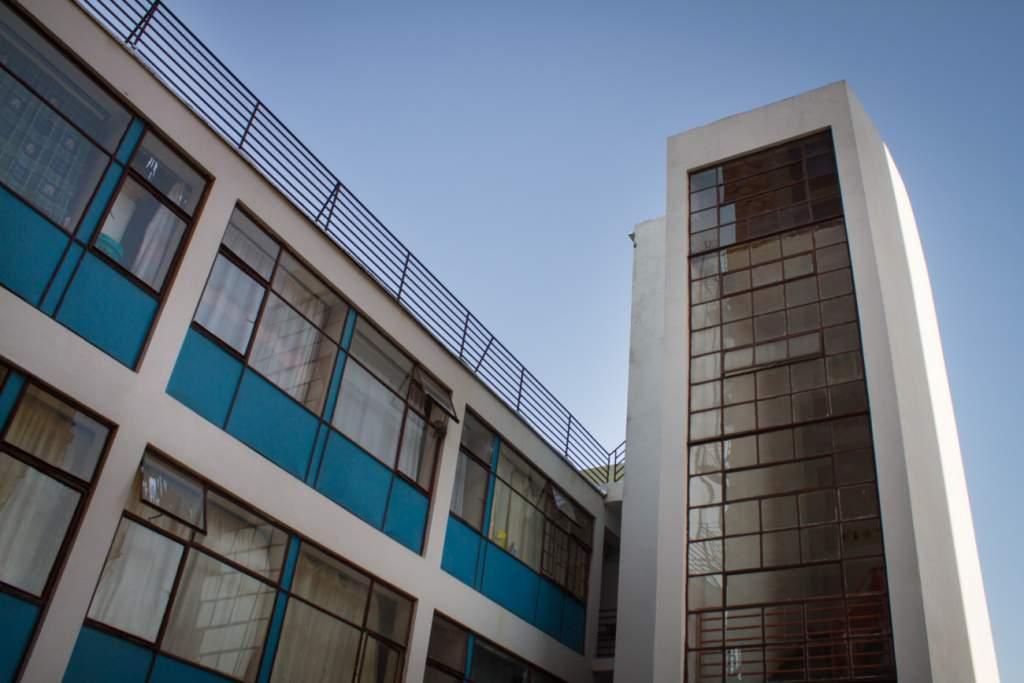 Expiry:
Tuesday, November 30, 2021 - 00:00
The 16th Docomomo (The International Committee for the Documentation and Conservation of Buildings, sites and Neighbourhoods of the Modern Movement) International conference took place this week in Tokyo (virtually).  At the conference the Docomomo Rehabilitation Awards were presented. The awards aim to recognise the best examples of modernist conservation around the world as nominated by the international Docomomo Chapters.  
The restoration of Aiton Court in Hillbrow, the seminal 1930s modernist apartment building by Bernard Cooke and Angus Stewart, which Mayat Hart completed in 2014 won in the category Educating Practices.
Old photograph of Aiton Court
A more recent photograph of Aiton Court (Mark Straw)
South Africans can be proud to have this work recognised especially when the other awards were mainly given to high profile projects such as David Chipperfields restoration of Mies van der Rohe's Neue Nationalgalerie, the restoration of the Sydney Opera house, Aldo van Eyks Amsterdam orphanage etc.
The courtyard in the late 1930s (Julian Cooke)
A recent photograph of the courtyard (Mark Straw)
Well done to Brendan Hart and Yasmin Mayat of MayatHart. The Hertiage Community salutes you.
Created
Thursday, September 2, 2021 - 12:22
Disclaimer: Any views expressed by individuals and organisations are their own and do not in any way represent the views of The Heritage Portal.