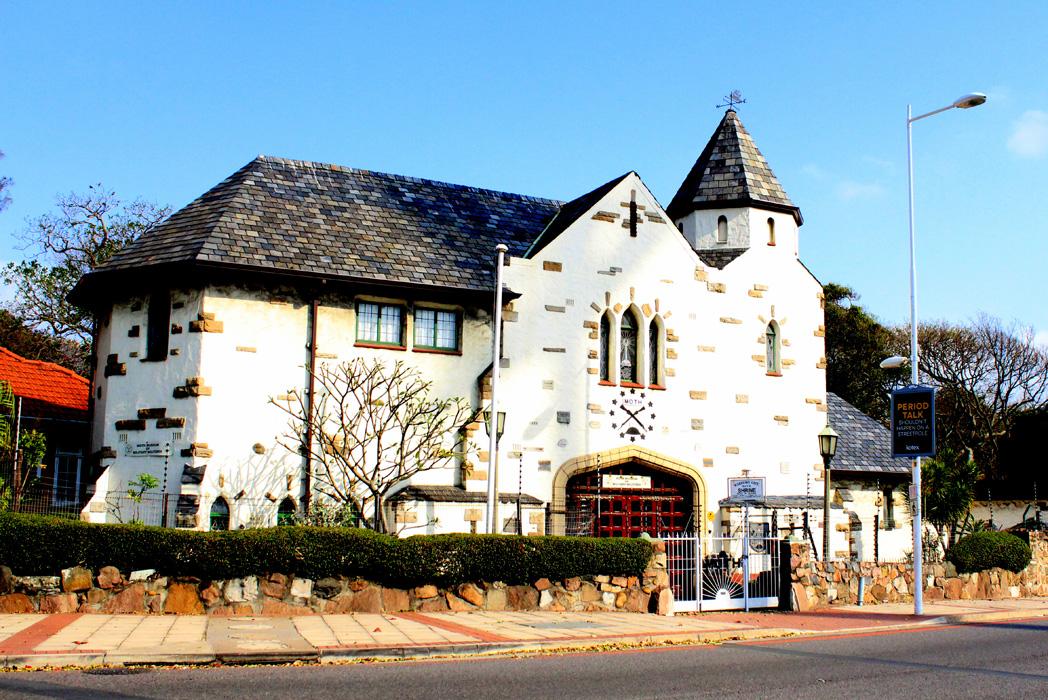 Expiry:
Saturday, January 22, 2022 - 00:00
Durban Walking Tours (DWT) owners Lynne and Ruth are proud to expand their range of outdoor outings and tours in 2022, with their very first special interest tour taking in the city's rich military history.
Military history buffs will relish the prospect of stepping into a bygone era in Durban Walking Tours' special interest historical military tour on Saturday, 22 January starting at 7.45am.
Join in for a morning of all things military, while taking in the Durban Light Infantry (DLI), the famed Old Fort and the M.O.T.H Museum and club.
Most of these iconic military buildings have never before been open for public viewings, so the DWT team is beyond proud to have secured the first guided tours through these old military masterpieces and forts.
The DLI is the oldest regiment in the country, dating back to 1854. Guests will be taken into some of these very old restricted rooms to glimpse what went on behind closed doors at a time when SA's military was at its peak. This guided tour will visit the Officers Mess, Officers Pub, Green Jacket room, chapel and gardens.
Many Durban families have fathers, grandfathers and great-grandfathers who wandered through these buildings during their military careers - now is your chance to see where and how they spent their time.
The Durban Old Fort, which dates back to 1842, was a very important military installation as it was part of a visibility campaign by the British Empire to prevent the Boers from establishing a republic in Natal. We will visit the gardens around the fort and take in the tiny chapel that has tablets bearing some very important names inside, including Dick King, Jonn Ross, Sir Benjamin D'urban and General Sir John Dartnell, to name but a few.
The tour ends with a visit to the Memorable Order of Tin Hats (M.O.T.H) Museum situated within Warrior's Gate. This museum represents one of South Africa's most complete military collections, and it depicts the most famous of wars, namely the Anglo-Zulu Wars (Isandhwana and Rourke's Drift), Boer Wars, 1st and 2nd World Wars, Rhodesian War and the South West Africa Border War. The tour will reveal the museum's countless fascinating relics, models and paraphernalia.
This tour will leave you spellbound and provide broader knowledge on some of the most important facets of South African and world military history. Veterans of the wars, their descendants and military history buffs will not want to miss out on the opportunity to take this walk down memory lane.
Email info@durbanwalkingtours.co.za or call 082-966-8855 or 064-542-0822 for more information.
Meet your tour guide
 
Your highly knowledgeable tour guide will be Craig Olivier, son of the late Colonel William John Olivier who was the Officer Commanding of the DLI from 1989 to 1995 and who wrote the history of the DLI. Craig served in the Mechanised Infantry Corps and specialised on the ratel when he did his military training (1988 to 1999). He returned to 32 Battalion as a ratel instructor in 1994. He has since been a culture and nature tourist guide, travelling around beautiful SA. His interests include military battles and sport, namely golf, cricket and rugby.
Created
Tuesday, January 11, 2022 - 14:21
Disclaimer: Any views expressed by individuals and organisations are their own and do not in any way represent the views of The Heritage Portal.