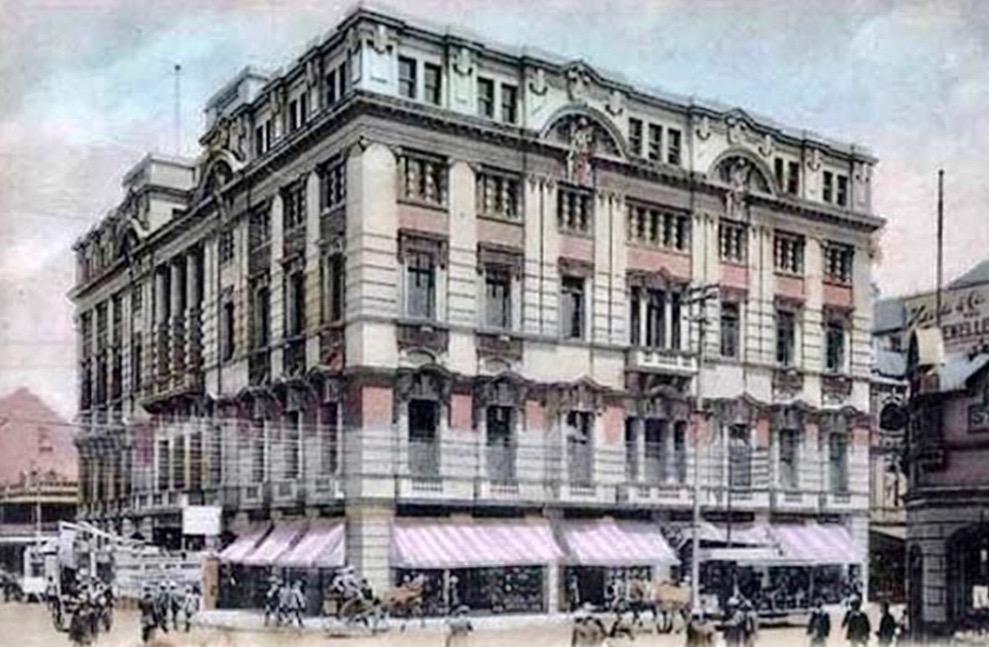 Expiry:
Saturday, May 14, 2022 - 00:00
The Rand Club stands in a most prestigious section of the City with the very old Victory House just a few doors away and relatively new buildings like JCI across the road. Loveday Street boasts some handsome Art Deco buildings with Aegis, London House, Howard House and Maritime House vying in elegance. Banks too enter the fray – more opulent and rather solemn, but one now hosts a Cookery School. Our Tour ends in the Club House with Coffee (or something stronger - the latter at your cost!).
Click here to book.
Looking down on Victory House (The Heritage Portal)
Aegis Building from above (The Heritage Portal)
London House & Howard House (The Heritage Portal)
Created
Thursday, May 5, 2022 - 09:22
Disclaimer: Any views expressed by individuals and organisations are their own and do not in any way represent the views of The Heritage Portal.