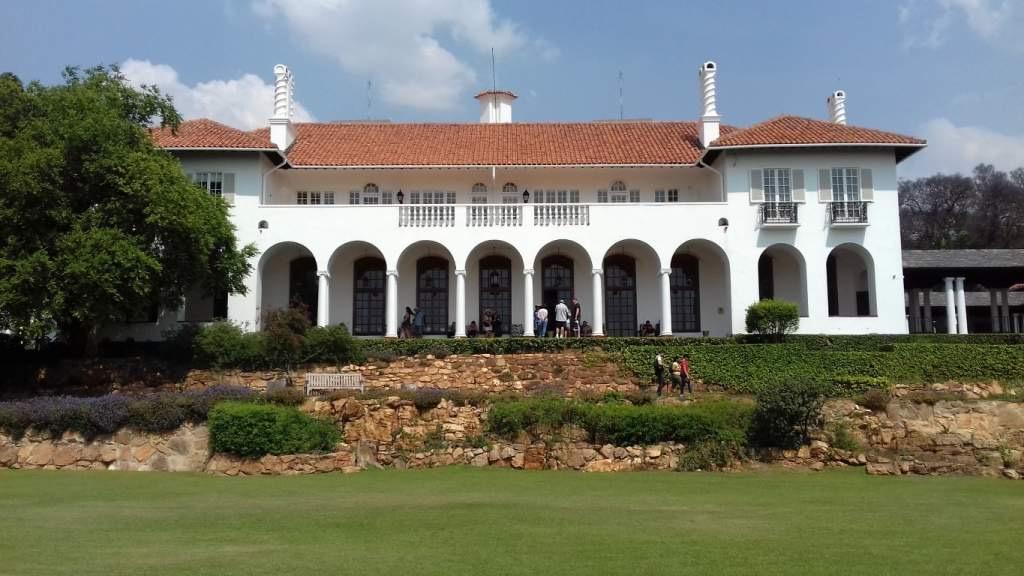 Expiry:
Sunday, July 31, 2022 - 00:00
Hidden behind huge trees are two classic Parktown mansions that are begging to be explored. We start with a tour of The Pines with its galleried hall and the finest bathroom & shower in the city. Hollard Insurance has recently restored this wonderful 'bachelor pad' built in 1906 and enlarged for PM Anderson by Gordon Leith. It is a lovely and rather stately home.
We then set off to the old Coach House and Stables designed by Sir Herbert Baker as part of the Villa Arcadia estate. These venerable structures have now been adapted for office use by Hollard and yet there are still interesting elements to enjoy - the cosy holes in the gable for doves to find sanctuary in winter, the wooden ladder leading up to the hayloft, the tiny stairs to the staff quarters for the coachmen and stable hands.
Finally, we'll enjoy a tour through the magnificent interiors of Villa Arcadia and discuss the interesting lives and times of Sir Lionel and Lady Florence Phillips.
Date: 31 July 2022 14h00
Click here to book
Created
Sunday, July 24, 2022 - 20:54
Disclaimer: Any views expressed by individuals and organisations are their own and do not in any way represent the views of The Heritage Portal.