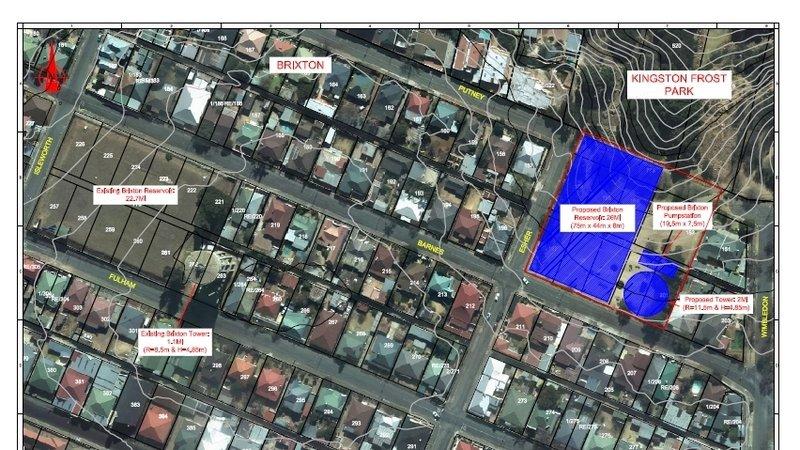 Expiry:
Thursday, December 31, 2015 - 00:00
The residents of ward 69 living in Brixton, Rossmore, Hursthill and Auckland Park recognize the need for improved water infrastructure to cater for densification associated with the Corridors of Freedom. We however strongly object to the proposed construction of a water tower and reservoir in one of our area's most well used public spaces, namely the KINGSTON FROST PARK. (Erven 152 - 156, 197 - 201, 773 & 774 Brixton)
We object based on the following reasons:
Public spaces and parks are essential for the success of Transit oriented development. Higher densities and increased populations require open public space to compensate for lack of gardens and smaller residences. The Corridors of Freedom Document highlights the importance of green spaces. This proposal conflicts directly with these principles of the Corridors of Freedom as it takes away the limited, well used public space that exists in the area.
Johannesburg City Parks is already embarking on a project to upgrade the Kingston Frost Park, which includes the playground affected.
The Kingston Frost Park is cared for and used by a very active community. The park is well used by children, students and residents of all the suburbs surrounding it. Many park days, markets and performances are hosted in this section of the park.
There are other more suitable, disused sites available in close proximity to the current reservoir.
Created
Thursday, October 29, 2015 - 15:26
Disclaimer: Any views expressed by individuals and organisations are their own and do not in any way represent the views of The Heritage Portal.