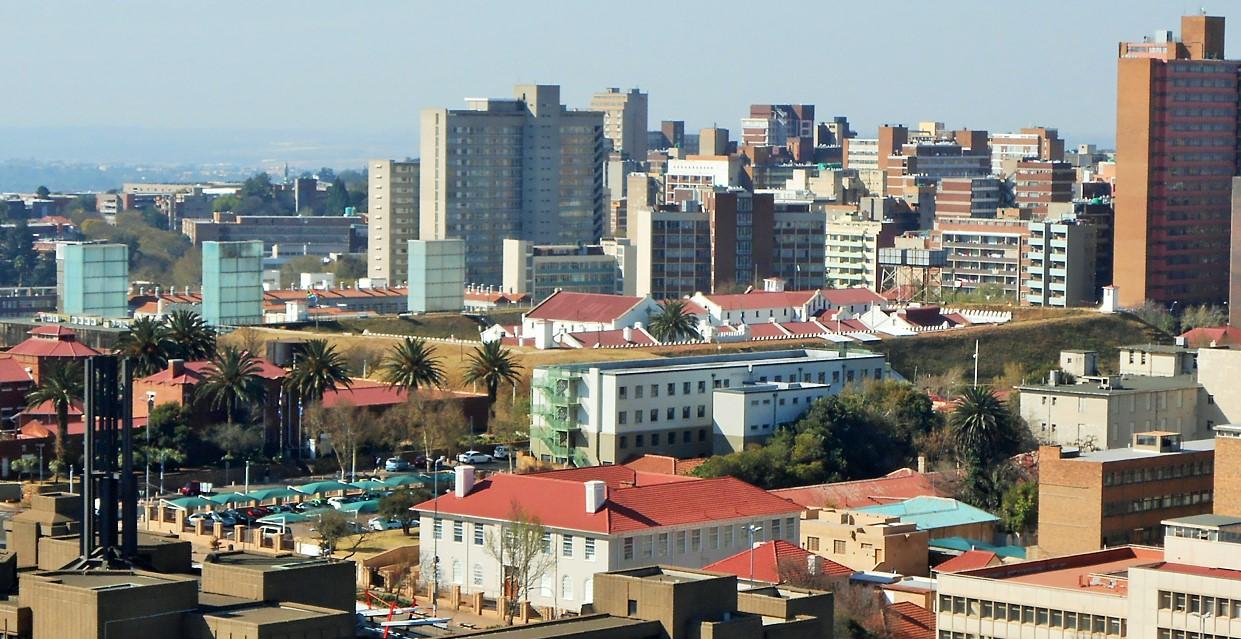 Expiry:
Wednesday, April 13, 2016 - 00:00
This notice serves as an announcement of the intention of the  South African Heritage Resources Agency (SAHRA) to declare Constitution Hill on Erf 418/53 IR; Braamfontein, Johannesburg as a National Heritage Site in terms of Section 27 (1) of the National Heritage Resources Act, No 25 of 1999 ( "NHRA").
SAHRA has identified Constitution Hill as having qualities so exceptional that it is of national significance and is eligible for National Heritage Declaration.
Statement of Significance:
Constitution Hill has witnessed over a century of South Africa's history and liberation struggle. It symbolizes the control oppressive governments tried to enforce through harsh imprisonments to those who opposed and resisted their policies. Soldiers fought here defending their land in the Anglo-Boer War in the early 1900. Passive resistors and Pro –Nazi Boers opposing South Africa's involvement in the World Wars on the side of the British, activist and political prisoners resisting the oppressive Apartheid regime were all imprisoned here.  Notable imprisonments include the 156 Treason Trialists in 1956 and the 1976 youth involved during Soweto Uprising were among the thousands detained for contravening suppressive apartheid laws. With one of the awaiting trial blocks converted to the Constitutional Court of South Africa, Constitution Hill is uniquely positioned as a place where both the difficulties of the past and possibilities of the future can be experienced.
 In terms of Section 27 (10) Constitution Hill shall be deemed to be protected as a heritage site for six (6) months from the date of service of this notice or until the notice is withdrawn or the place is declared to be a heritage site by notice in a Government Gazette, whichever is the shorter period.
Please note according to section 27 (18) no person may destroy, damage, deface, excavate, alter, remove from its original position, subdivide or change the planning status of any heritage site declared a National Heritage Site without a permit from SAHRA; and, in terms of section 27(22) of the NHRA, no person may damage any fence, wall or gate constructed or sign erected by SAHRA in terms of subsection (21).
You are hereby given 60 (sixty) calendar days in terms of section 27 (8) (d) of the NHRA to comment, lodge objections or propose, if any, conditions under which the declaration will be acceptable, to SAHRA. Should you wish to make written submission regarding the proposed declaration please write to the following postal address: SAHRA P.O. Box 4637, Cape Town 8001.
Alternatively you may submit via email to the following email address: hweldon@sahra.org.za or Fax to (021) 462 4509. Should you have any queries with regards to the above, please contact Ms Heidi Weldon hweldon@sahra.org.za.
Created
Wednesday, February 17, 2016 - 16:44
Disclaimer: Any views expressed by individuals and organisations are their own and do not in any way represent the views of The Heritage Portal.