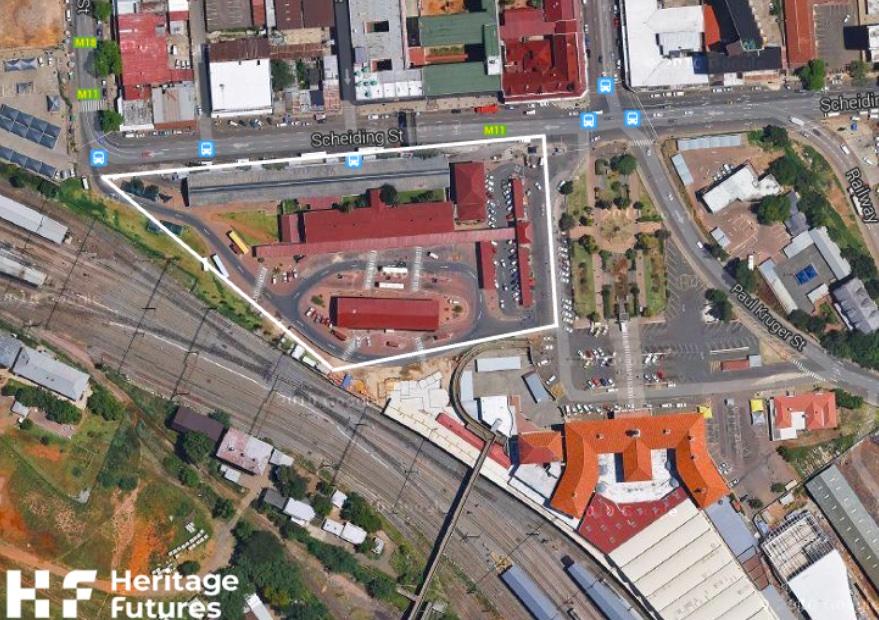 Expiry:
Thursday, December 14, 2023 - 00:00
Notice is hereby given of the Heritage Impact Assessment process, as mandated under Section 38 of the National Heritage Resources Act (25 of 1999) for the planned upgrade by PRASA of the Long-Distance Bus Terminal at the Pretoria Station. This will include additions to, as well as alterations of the extant structures. The site is located along Scheiding Street on R/170, Pretoria Town and Townlands 351-JR and this forms part of the larger station complex.
Scope of works
Demolition and replacement of the extant bus platform roof dating to. 2005
Reconfiguration and extension of the existing main ticket building
Landscaping and fencing. 
Commenting period: 14 November to 14 December 2023
Any Interested and Affected parties are invited to comment on the proposed project are invited to comment in writing to the Provincial Heritage Authority at 35 Rissik Street Surrey House, Johannesburg, 2000 or email to Ms T Molokomme at tebogo.molokomme@gpg.gov.za.
Alternatively you can email the heritage specialist Dr. Nicholas Clarke on Email: nclarke@heritagefurtures.eu / Mrs Mathebe Aphane on Email: mathebe.aphane@gmail.com | Phone (084) 536-1177‬.
Category:
Public Participation
Town Planning
Created
Saturday, November 11, 2023 - 12:09
Disclaimer: Any views expressed by individuals and organisations are their own and do not in any way represent the views of The Heritage Portal.