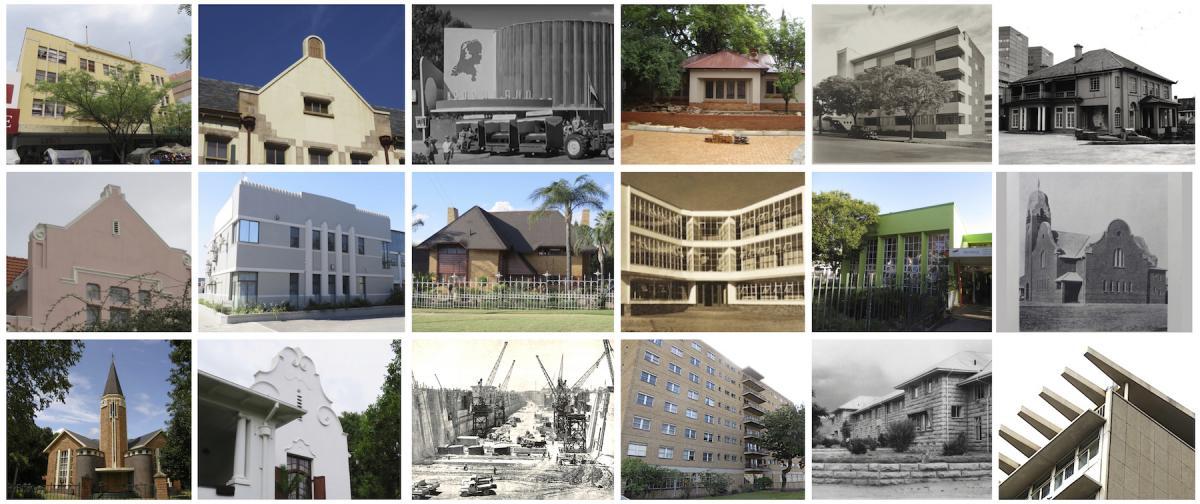 On 19 October 2021 a mini-symposium and book presentation will take place in the Netherlands and South Africa on young architectural heritage shared between these two countries. This event will take place simultaneously in Amsterdam, Pretoria and Cape Town and can be followed online via Live Stream (click here to view).
As part of the Dutch History Month, the results of a transnational study into the work of emigrated Dutch built environment professionals from the period 1902–1961 will be presented. This research was initiated by the University of Pretoria and carried out with support from the Embassy of the Netherlands in South Africa, the South African Heritage Resources Agency, the Dutch Cultural Heritage Agency, Zuid-Afrikahuis and DutchCulture. 
More than seventy Dutch architects chose South Africa as their new homeland after the end of the South African War. They designed hundreds of buildings and residential areas, from swimming pools to the 'model township' Atteridgeville. These contributions are now partly controversial because they were created at a time when apartheid politics and segregation were on the rise. The question is therefore to what extent the Dutch-South African history and heritage is shared. Yet the built heritage of the 20th century is an unmistakable part of South Africa and often still in daily use. In that sense, it stands on the Common Ground of makers and users.
Cape Town, Newlands Public Swimming Pool in use, grandstand designed by Jaap Jongens in 1955 (Francois Swanepoel)
Mini-symposium
During the mini-symposium, the new research results will be briefly explained during an interactive panel discussion. Participants include Ben Mwasinga (SAHRA, Cape Town) and the three editors of the just completed book on newly discovered heritage. The generous cooperation of especially the direct descendants of the emigrated architects has resulted in totally unknown stories and beautiful images and they too will contribute to the presentation.
Finally, the ground-breaking new book Common Ground: Dutch-South African Architectural Exchanges 1902–1961 will be presented simultaneously in Amsterdam, Pretoria and Cape Town. The richly illustrated book reveals not only a great variety of architectural styles and building types, but also an unsuspected layer in the complex history of migration, cultural exchanges and social constructions of public memory and heritage.
Book Cover
In the words of reviewer Ben Mwasinga:
Perhaps the greatest contribution of the book to the national dialogue around heritage and representation in South Africa is its ability to communicate that structures built during colonialism and apartheid are not homogenous in 'celebrating' the painful past.
Launch details
Book details
Common Ground : Dutch-South African Architectural Exchanges, 1902–1961
Nicholas J. Clarke, Roger C. Fisher, and Marieke C. Kuipers (editors)
Publisher: LM Publishers, Edam
ISBN: 9789460225338 (hardcover)
Dim.: 25 x 32 cm, 270 pp, 436 illustrations (colour and black & white)
Category:
Announcements
Events Exhibitions Tours
Objects Artefacts Books
Created
Wednesday, October 6, 2021 - 13:24
Disclaimer: Any views expressed by individuals and organisations are their own and do not in any way represent the views of The Heritage Portal.