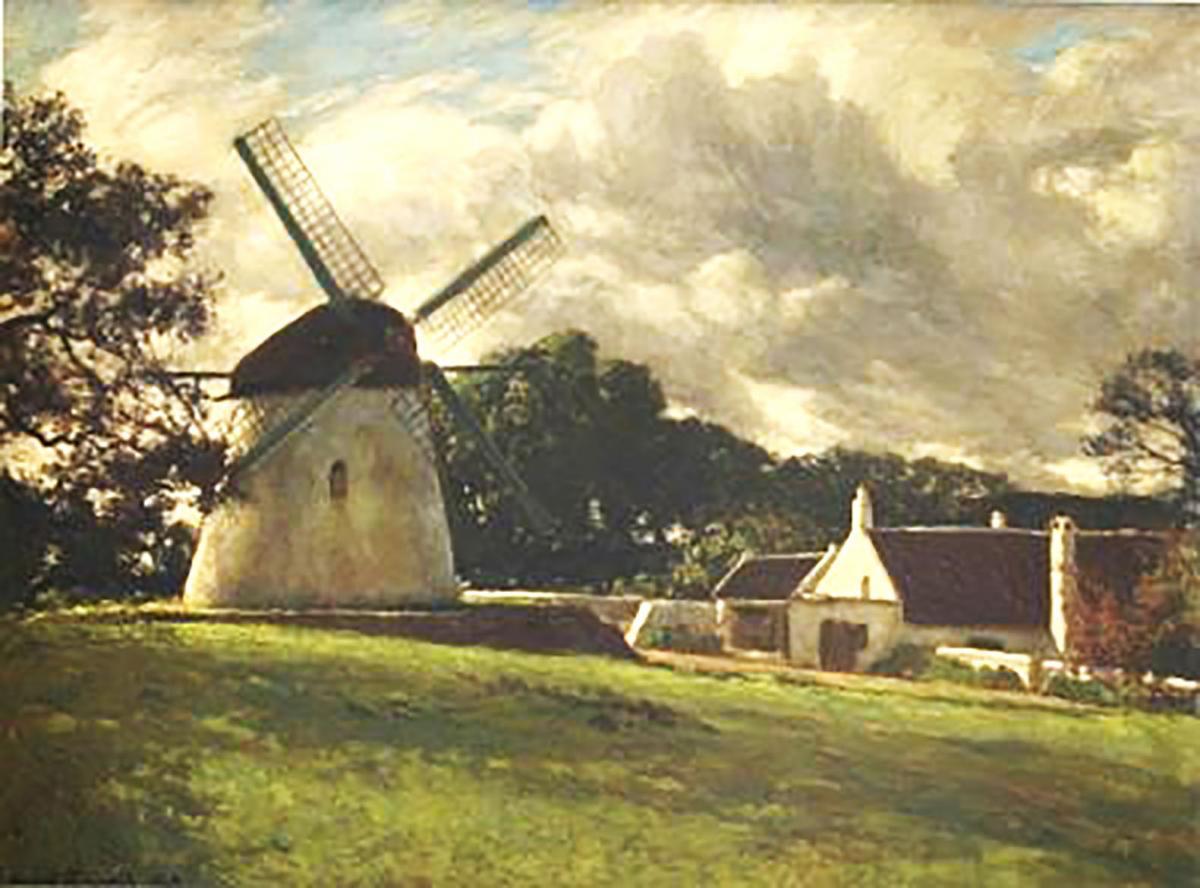 Expiry:
Sunday, December 31, 2023 - 00:00
In the last Chairman's Report it was hoped that the restoration of Mosterts Mill would  have been completed by the second anniversary of the fire, April 2023. Although this  deadline has not been met, there has been much progress. 
The refurbished French burr millstones arrived by sea in May of this year and their passage through customs and delivery to the mill was efficiently undertaken by Francois Nel, an Import Export Expert. Sven Verbeek and two other Dutch millers that had been involved with the crowd funding had done all the work necessary on the stones before shipment. They arrived for a visit with the new sail cloths in their luggage to save on shipping costs.
Jon Stevens completed the woodwork on the sails. The windshaft had been manufactured by Kimon Mamacos and brought to the mill. The mobile crane came for the second and final time to thread the windshaft through the front gable and fit the sails. The new capstan made by Dusty Miller was also delivered to the mill. In  subsequent workdays the braking mechanism, the parts of which were made by Andy Selfe, were assembled in the mill.
Kimon Mamacos installed the beams and floors on the two levels in the mill. The timber for the floorboards was donated by the Parker family of Zonnestraal Estate in Wynberg.
The tentering mechanism for controlling the distance between the stones was also made by Andy Selfe and parts of this have been assembled in the mill. The furniture for the millstones and the two ladders were made by two craftsmen from Grabouw, Charel Rossouw and Juan Blom and they delivered these to the mill.
Over a number of workdays the new millstones were lifted up onto the stone floor and the bedstone fitted into the stone curb. The original old millstones have been imbedded in the meal floor by Bruce Dundas. They will plaster the floorboards into the walls, whitewash the inside of the mill and complete the meal floor.
So, although the restoration has not been completed, much has been achieved. And all within budget. I would like to thank the other members of the restoration team and the committee members of the Friends for their continued dedication to the complete restoration of the mill. I look forward in the new year to seeing the mill fully operational again with the sails turning in the wind and the millstones grinding wheat into meal.
John Hammer | Chairman: Friends of Mostert's Mill
Created
Tuesday, October 24, 2023 - 21:28
Disclaimer: Any views expressed by individuals and organisations are their own and do not in any way represent the views of The Heritage Portal.