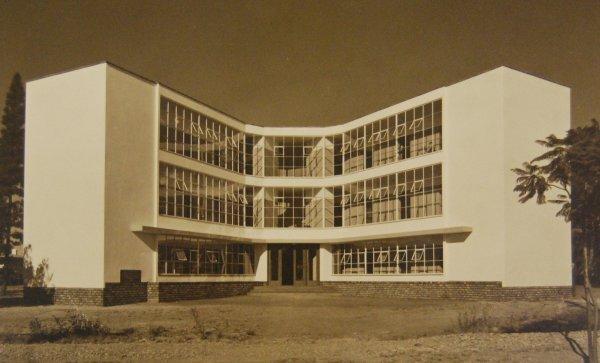 The Tectonic ZA Wilhelmiens project is a transcontinental research project that for the first time uncovers the architectural exchanges between South Africa and the Netherlands during the first half of the twentieth century. Researchers from institutions in both South Africa and the Netherlands contribute to this project, which is led by the Department of Architecture at the University of Pretoria and part-funded by the Embassy of the Kingdom of the Netherlands and the Cultural Heritage Agency of the Netherlands.
We are now ready to present our first exciting discoveries of near-forgotten architects and their sometimes magnificent, sometimes low-key but important works. We have for more than two years scoured the archives and travelled the entire country to prepare for a book, to be published by the end of this year.
During a congenial gathering, the authors of the forthcoming book, specialists from the Heritage Foundation, University of Cape Town, TU Delft, The Cultural Heritage Agency of the Netherlands and of course the University of Pretoria will present their most spectacular or meaningful finds, illustrated by contemporary and archival material.
For the occasion the Architectural Archive of the UP Department of Architecture will stage a once-only exhibition of the architectural drawings of Dutch-born Pretoria architect, John van de Werke. The Van de Werke collection is one of the corner stones of the archive and contains much material relating to his much-loved Pretoria houses.
Date: 29 January 2019
Venue: Boukunde Lecture Hall 3:3 (UP)
Time: Registration 16h00-16h30 - 17h30: REGISTRATION: 16:00 FOR 16:30 – 17:30
Cost: R100.00 Per Person (to cover administrative costs)
Cocktail function will follow after the presentation until 19h00.
[For registered architectural practitioners: this activity has been accredited for 0,1 Category A CPD points].
Bookings through the PIA - Click here.
Created
Friday, January 24, 2020 - 10:51
Disclaimer: Any views expressed by individuals and organisations are their own and do not in any way represent the views of The Heritage Portal.