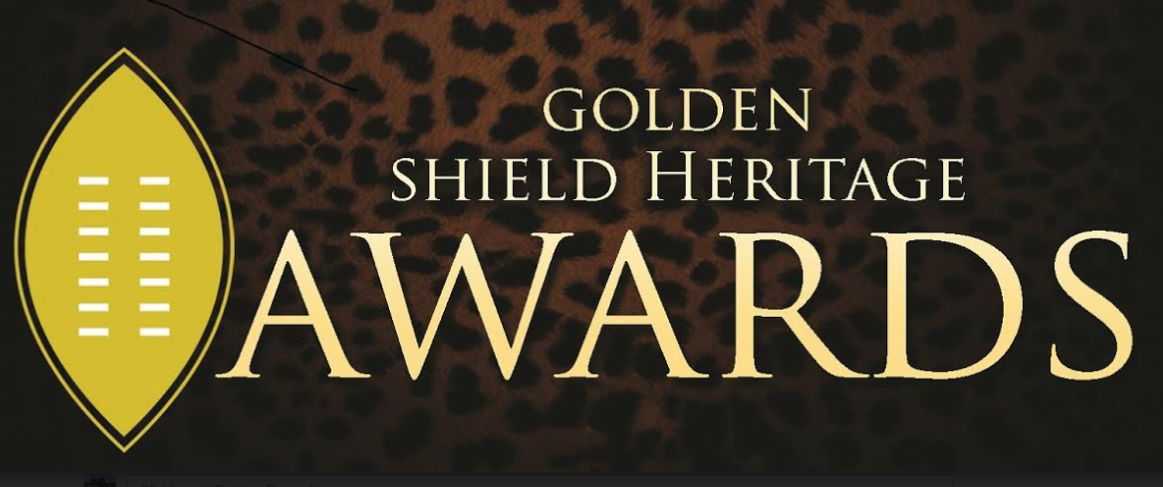 Expiry:
Friday, February 25, 2022 - 00:00
Nominations for the 2022 Golden Shield Heritage Awards for 2021/22 are now open. Closing date: 25 February 2022 – 00h00. Download the nomination form below this notice.
You can nominate in the following categories:
1) National Living Treasure
The nominees must have promoted and advocated the significance or revival of Intangible Cultural Heritage over a period of years. The award recognizes an elder who is highly involved in transferring traditional art forms such as rug weaving, basketry, storytelling, pottery and design, as well as other forms that are considered intangible, to the young generation. The nominees are expected to be persons who promote community events, volunteer work on a regular basis, take on a leadership role and encourage others to get involved. People who qualify for this award shall always be 50 years old and over in recognition of the wealth of knowledge they possess, not necessarily gathered through academic and scholarly work.
2) Local Government Commitment
This category will recognise a municipality that has made outstanding contributions to local, regional or provincial heritage / history through innovative programmes that educate, interpret or promote public awareness of their heritage and history (province/municipality) excellence in research, writing or publishing. The Municipality should be active in local community activities that promote both tangible and intangible heritage. A bias towards intangible heritage will be an advantage for winning this category.
3) Preferred Heritage Destination
Nominees in this category can for example be, a heritage site, museum, leisure facility, interpretation centre, etc. that offers visitors an exceptional experience of cultural heritage and history of South Africa. It will be an added advantage for the 'Preferred Heritage Destination' to be an example that demonstrates an ever-evolving, popular and effective tourism product that engages with people of all ages.
4) Young Heritage Activist
Young persons of not older than 35 years can me nominated in this category. The person must have a proven track record of passionately contributing to heritage awareness of a greater community or even nationally. The work of the nominee for which he/she is nominated must make the nation proud of the rich cultural heritage of this country and its people. The person must be an active community activist who is recognised in the area where he/she operates.
5) Voice of Heritage
This category recognises any person or institution who publishes books, articles, magazines, websites or produces videos, documentaries, songs, digital games etc. to document heritage and make it accessible to the public. The final product may be for sale or free to the public. Evidence of an established record of making the material available to the public must be available as proof, for example, a copy of the product.
6) Corporate Heritage Management
Any private business that has incorporated heritage into part of their business is eligible to be nominated for this category. This may for example include the way the company preserves its history or history of products, the company's commitment to fund heritage projects of communities, made other resources available to heritage development, protection and promotion, etc. The size of the business does not matter nor does the scale of the project.
7) Liberation Heritage Steward
The liberation struggle history of South Africa is a critical part of how our people's freedom was taken away and the democracy was gained. It now helps us a country to reconstruct this history as our heritage of a rainbow nation. Many citizens, organisations and companies have voluntarily taken the responsibility to protect the South African flag from being auctioned, the original Freedom Charter from being shipped out of the country and may other credible initiatives. Persons and organisations that have done such exceptional work to preserve our liberation heritage even in the unknown corners of our communities will be acknowledged in this category.
8) Heritage Education
This award will recognise persons in all professions as well as organisations and/or academic institutions. The work may include research on any subject of heritage that educates other people about South African heritage and culture.  It may be formal workshops, tours, educational programmes, special lessons or similar programmes that aim at making the public more aware and proud about the heritage, culture and history of South Africa. All academic research should demonstrate outstanding scholarship and excellence. The work must be unique and done in South Africa. All public and private tertiary institutions that offer academically accredited qualifications and are based in South Africa will be considered in this category.
The NHC will award winners in the following categories that are not for public nomination
The Outstanding Community Project
Lifetime achievement award?
Ubuntu Honour
The 2021/22 Winners will receive their Golden Shields and prizes in March 2022 in Polokwane, Limpopo Province. The GOSHA will take care of all travel and accommodation expenses of the finalists in all the categories.
It's your time to be recognized as a Heritage Champion! Contact heritage@nhc.org.za for more information.
Category:
Announcements
Opportunities
Created
Tuesday, February 1, 2022 - 11:24
Disclaimer: Any views expressed by individuals and organisations are their own and do not in any way represent the views of The Heritage Portal.