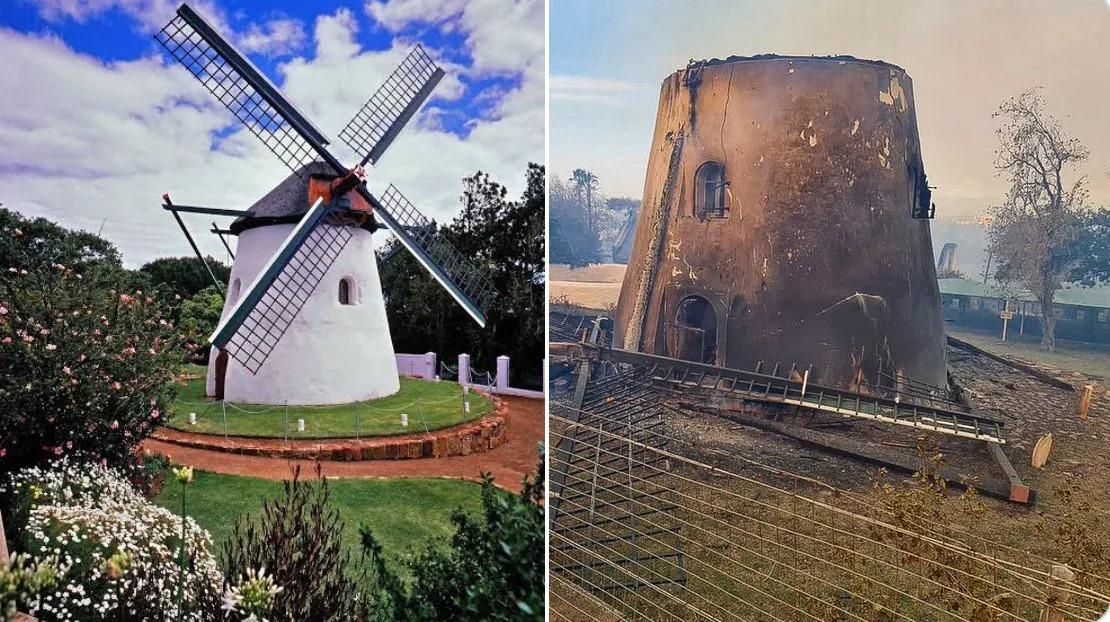 By now you will have heard, or seen pictures like this, of the tragic devastation at Mostert's Mill in Mowbray, Cape Town. Most Capetonians will be deeply saddened by the loss of an iconic landmark that has been a familiar feature of the Mother City throughout our lives.
The Friends of Mostert's Mill, a non-profit and public benefit association, plans to do everything they can to return the Mill to working condition.
"We hope that with time and hard work, we can first restore the outward appearance of the Mill, then work on replacing all the internal wooden machinery to get it functioning again."
"We invite you, as someone who has visited the Mill in the past, to contribute to this campaign. If you have any special expertise, or sources of the kind of materials we will need, let us know."
Any contributions can be made to this bank account:
Bank: Standard Bank
Branch code: 051 001 (all branches)
Account name: Friends of Mosterts Mill
Account number: 077441672
Reference: Yves Ducommun
With thanks and best wishes
John Hammer (Chairman) & the Committee | Friends of Mostert's Mill | 082 771 6480 | pilotjhammer@gmail.com
 
Created
Wednesday, April 28, 2021 - 10:46
Disclaimer: Any views expressed by individuals and organisations are their own and do not in any way represent the views of The Heritage Portal.