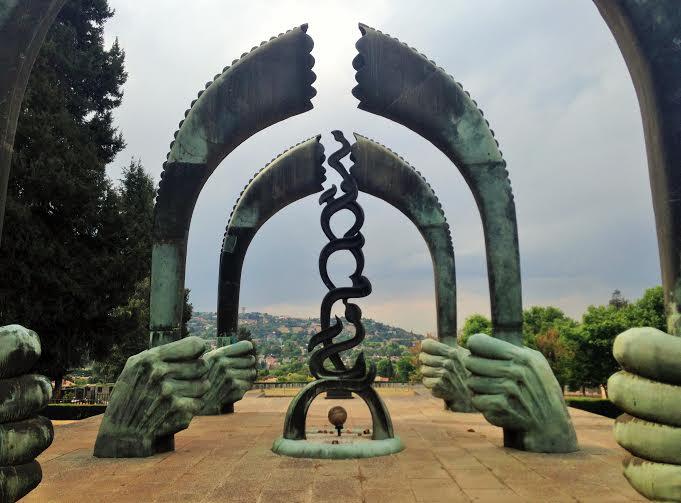 Expiry:
Sunday, November 8, 2015 - 00:00
The annual National Civic remembrance Sunday service will be held on Sunday 8 November 2015, at the Cenotaph on Beyers Naudé Square in Harrison Street, to commemorate those who have fallen in wars as well as the holocaust victims.
Led by the Executive Mayor of Johannesburg, Clr. Parks Tau, the commemoration in Johannesburg is the largest of its kind in South Africa, and links with Remembrance Day events held in many cities around the world.  
The event will open with a march-past the Cenotaph in Harrison Street, and will feature military veterans' organisations and military bands, supported by the South African National Defence Force (SANDF), together with hundreds of civic marchers in the parade.  
The National Remembrance service honours all South Africans who made the supreme sacrifice for their country in all wars and conflicts, including the struggle for democracy.  In support of the overall message "Unification and Nation-Building", the event honour military veterans representing all communities in South Africa.
An inter-faith religious service will be led by Rabbi Yossy Goldman and by Major (Rtd) Padre Quinton Smith accompanied by the Jewish Male Choir.  
Each year a different theme is chosen for the National Remembrance Sunday Service.  This year marks the seventieth anniversary of the end of World War II (1939-1945), and also the anniversary of the end of the Holocaust. Both these tragic events affected people across the world and in South Africa.  
During World War II, the Union of South Africa participated with other British Commonwealth forces in battles in North Africa,  and South African pilots joined the Royal Air Force and fought against the Axis powers in the European theatre.
Six million Jews were killed by the Hitler's regime and its collaborators throughout Nazi-controlled Europe.  As World War II came to an end in 1945, the victorious Allies encountered the horrifying evidence of Nazi crimes across Europe. Soviet, US, British and Canadian troops liberated the camps and found tens of thousands of emaciated and disease-ridden prisoners.
Holocaust survivors, who had lost their homes and their entire families, had to choose how to rebuild their lives.  Many had nowhere to go and ended up in Displaced persons (DP) camps from where they moved to various countries, including South Africa.
The event will start at 14: 30 and is open to members of the media and the community at large.  
Issued by the City of Johannesburg - For more information: Nthatisi Modingoane 011 407 7354 or 082 467 9228 or nthatisem@joburg.org.za
Pic: Holocaust Memorial Westpark Cemetery (The Heritage Portal)
Created
Tuesday, November 3, 2015 - 14:08
Disclaimer: Any views expressed by individuals and organisations are their own and do not in any way represent the views of The Heritage Portal.