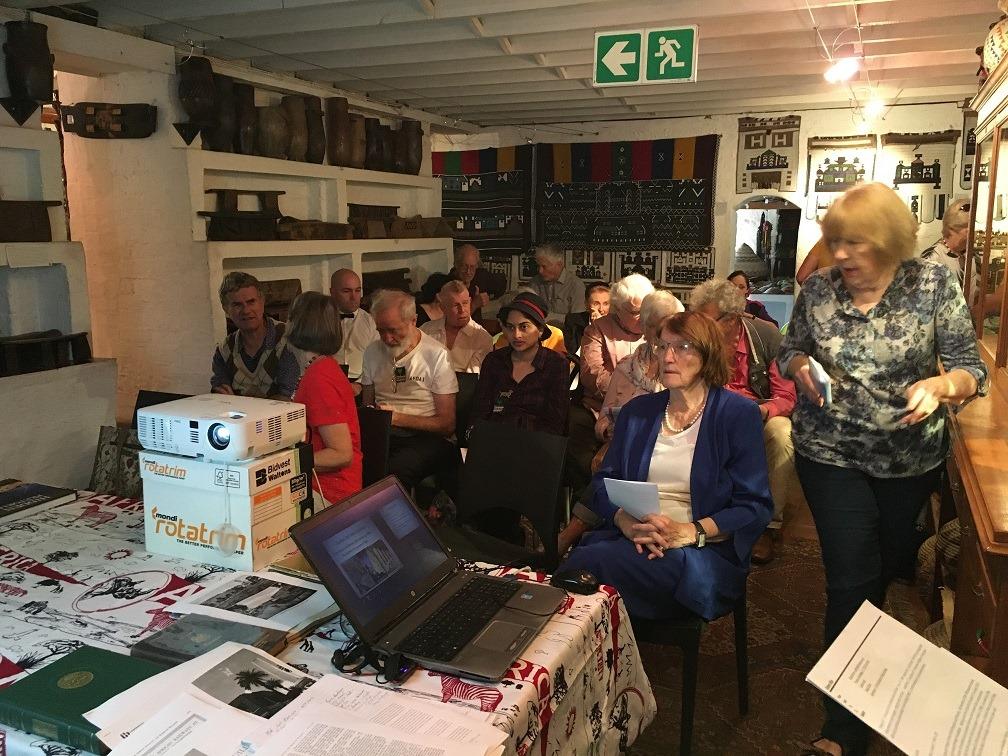 The Durban Art Deco Society held its Annual General Meeting at the Phansi Museum on Sunday 24 November. Chairperson Donald Davies delivered the report on 2019 activities. These included a "Fading Glory of Lower Glenwood" walk in April and an "Art Deco: East Meets West" walk in the Dr Yusuf Dadoo Street area in October. In two events with the Durban University of Technology photography students, a talk introduced them to the origins of Durban's Art Deco, and they were subsequently taken on a guided tour of the Gillespie Street area. A number of interactions occurred with interested foreign journalists, architectural and heritage bodies, and building residents, including input on the repainting of Grandborough Court. Tribute was paid to previous committee members Jean Powell and Cynthia Carrick who passed away during the year.
Prof Kathy Munro, Honorary Associate Professor, School of Architecture and Planning, University of the Witwatersrand and Chair of Johannesburg Heritage Foundation, gave a talk about the Empire Exhibition that was held in Johannesburg in 1936. This was a great celebration of the advancing modern age and the growing industrial base of 50-year old Johannesburg. Unsurprisingly, then at the height of its popularity, Art Deco expressed this excitement in a number of buildings and features in the show grounds, which have now been taken over by Wits University. In addition to her absorbing talk on the exhibition, Kathy discussed the diverse activities of the Johannesburg Heritage Foundation, including its "all-embracing" approach to buildings (modern or old), parks and memorials, the necessity for conserved items to be viable, and the award of 'Blue Plaques" to honour these.
Details and photos via Durban Art Deco Society facebook page. Keep an eye on the Portal for Kathy's article on Art Deco Durban.
Kathy Munro at Cheviot Court Berea (Durban Art Deco Society)
Created
Thursday, December 5, 2019 - 09:18
Disclaimer: Any views expressed by individuals and organisations are their own and do not in any way represent the views of The Heritage Portal.