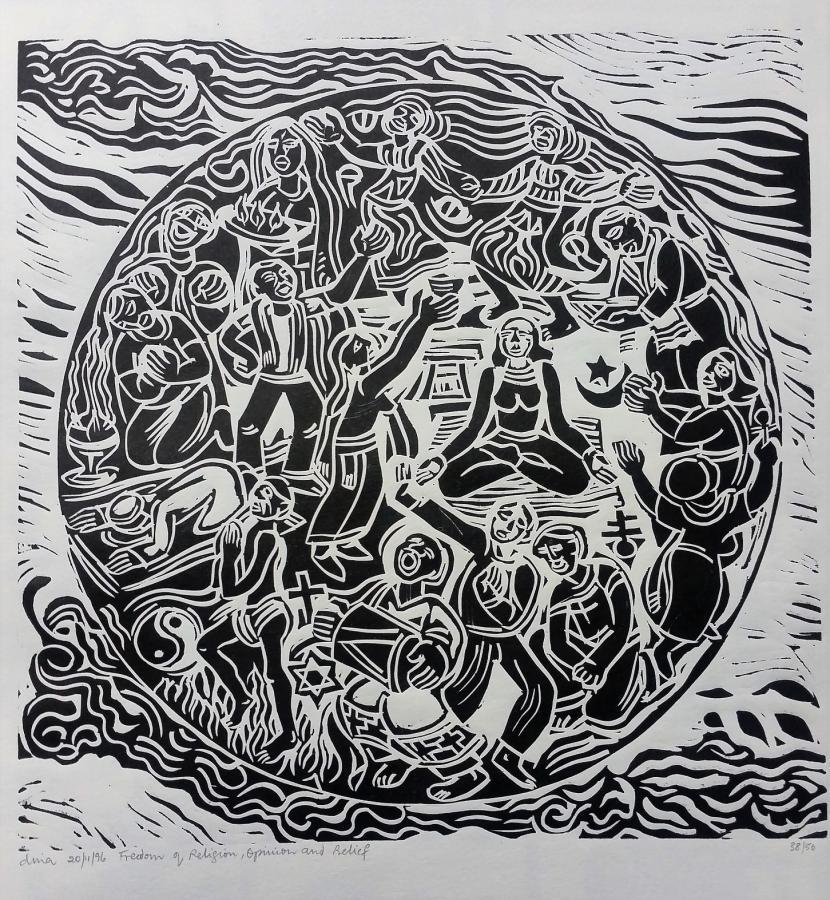 Expiry:
Tuesday, May 3, 2016 - 00:00
The Phansi Museum is a social, vibrant place, where people come together to be inspired, to ask questions, to explore objects and to learn more about themselves and each other. 
Our human rights are those basic and fundamental rights to which every person is entitled.  These rights are unchallengeable: a person has them forever and they can never be taken away. Human Rights Day, 21 March was officially declared a public holiday in 1994 following the inauguration of former president Nelson Mandela. This national day-off is both a stark reminder of the tragic Sharpeville massacre and a celebration of South Africa's unique constitution, which gives equal rights to all. 
In recognition and celebration of human rights month, the Phansi Museum will present a selection of the Images from the Human Rights Portfolio in a 3 week long exhibition commencing on Monday, 21 March 2016.   
The print portfolio is an initiative of Artists for Human Rights and represents 29 South African artists, who were invited to create a black and white print representing one of the 27 clauses of the Bill of Rights.   While aiming to re-inspire and communicate the meaning and spirit of Human Rights to South Africans, the collection also engages on issues that threaten our democracy – issues such as racism, poverty, poor education and lack of access to healthcare and other scourges.   The portfolio features celebrated artists and printmakers including Azaria Mbatha, Virginia Mckenny, Andries Botha, Dina Cormick, Kobus Moolman, Phillippa Hobbs, Verdant Nanakchand and Jonathan Comerford.    
Exhibition runs from 1 March – 3 May 2016
In his foreword to the Images of Human Rights Portfolio, Archbishop Desmond Tutu said the Human Rights lie at the very heart of a democracy.  In South Africa we are blessed with a Bill of Rights that enshrines the rights of all our people and affirms the right of every person to human dignity, equality and freedom. 
The prints in a limited edition of 50 portfolios were printed by Master Printer, Jan Jordaan. 
For additional information contact the Director, Sharon Crampton on 031-206 2889 or admin@phansi.com
Created
Tuesday, March 15, 2016 - 15:41
Disclaimer: Any views expressed by individuals and organisations are their own and do not in any way represent the views of The Heritage Portal.