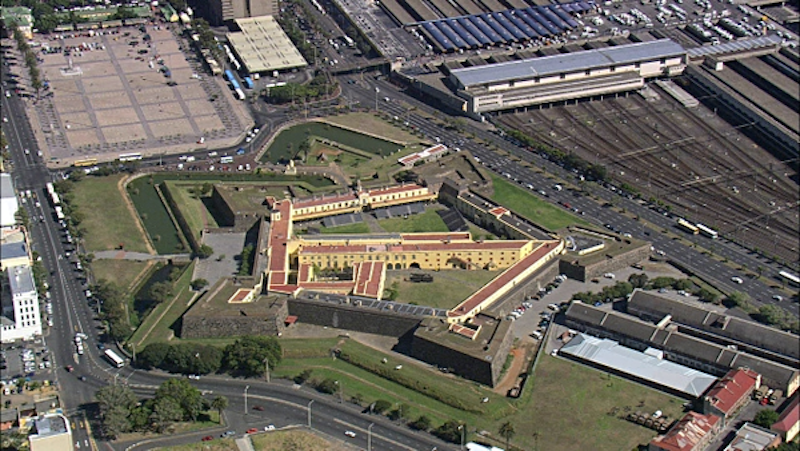 September is Heritage and Tourism Month. This year, the Castle of Good Hope team is joining forces with, among others, the Congress of Traditional Leaders in South Africa (WC), the Cape Muslim & Slave Heritage Museum, Treasure Magazine, the South African Academy for Young Leaders, and the Camissa Museum to celebrate and commemorate the country's heritage in an inclusive, reconciliatory, and respectful manner.
"South Africans have been through a hectic 18 months or so. The pandemic has caused some of the worst pain, suffering and disruption in recent human memory. It has united but also divided us.  Hence, 2021 focuses on healing, nation-building, and inclusion." states Calvyn Gilfellan, the CEO of the Castle Control Board.
"Recently, we have seen the commemoration of Adam Kok I at the Castle. In a similar vein, the Camissa Museum is another example of how we try to deal with our painful past, our present shakiness, and our hope for the future," continues High Commissioner Aaron Messelaar, Griqua Royal House and CONTRALESA deputy-chair.
A series of exciting events are planned for the weekend of 24 – 25 September 2021. On World Tourism Day, the Castle participates in a continental debate on how African countries deal with their complicated past.
The theme for Heritage Day 2021 is "The year of Charlotte Maxeke: Celebrating SA's intangible cultural heritage", while the theme for World Tourism Day (27 September) is "Tourism for inclusive growth".
Herewith is a small sample of the highlights visitors can look forward to:
Free self-guided tours through the ten different Castle exhibitions currently on display;
Khoi, Sotho, San and Nguni cultural performances;
A story-telling and life-history recording session;
A women's wellness yoga session on the lawns led by Ms Haniefa Jabaar;
A cultural talent competition organized by a local radio station;
Musical performances by members of the Pennsylvanians Minstrels;
A drama performance by the Beautiful Roses of Mfuleni; and
Nederlandse liedjies by members of the Cape Malay Choir Board.
Igshaan Higgins of the Cape Muslim & Slave Heritage Museum concludes that "People are disorientated, confused and uncertain in the wake of global events.  By focusing on where they come from – their heritage, their culture -  they would be better equipped to deal with the present and future challenges. We want to offer them something that provides them hope and strength".
Gates open at 09h00, and the heritage programs start at 10h00.
The public enters the Castle for free on both the 24th & 25th of September.
Strict health and safety protocols shall apply, including closing the gates if we reach the allowed number of 500 patrons.
For the complete, updated program, please visit www.castleofgoodhope.co.za or visit our Facebook page.
For further enquiries, contact Mr. Sonwabile Maxebengula at heritage@castleofgoodhope.co.za or 0737519433.
For Media Enquiries: Contact Mr. Calvyn Gilfellan at ceo@castleofgoodhope.co.za or 0823346098.
Created
Wednesday, September 22, 2021 - 20:38
Disclaimer: Any views expressed by individuals and organisations are their own and do not in any way represent the views of The Heritage Portal.