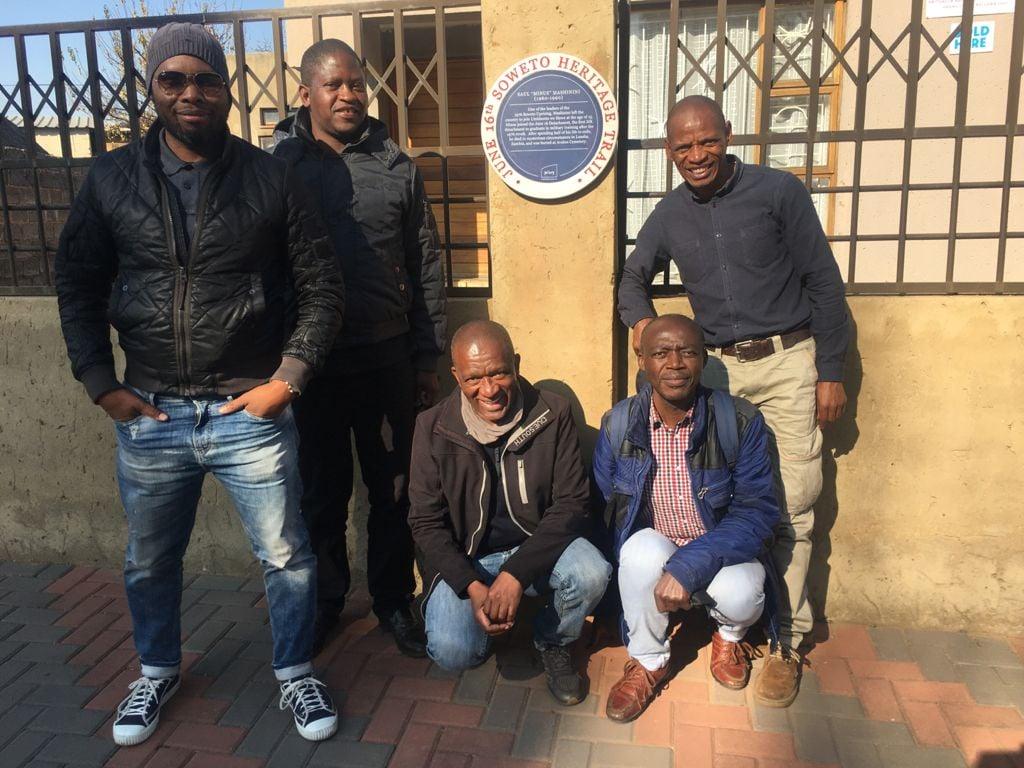 A blue heritage plaque was recently awarded to the late June 16 student leader Saul Sibusiso 'Minus' Mashinini. Family and friends gathered to unveil the plaque at his home at 152 Adams Street Orlando East on 16 June 2021.
Saul Sibusiso Mashinini was a leader of the student uprising of June 16th and had to go into hiding to avoid arrest. After the revolt, he, like thousands of other students, was forced to leave the country to go into exile. Mashinini was among the first group of 1976 activists that left the country. Following military training in various countries, he was involved in smuggling weapons for the armed struggle of Umkhonto we Sizwe.
The story of Saul "Minus Khosing" Mashinini is emblematic of the June 16 generation whose struggle shook the apartheid system as never before, and gained world-wide attention. His leadership role in the June uprising, alongside some well-known struggle heroes, deserves wider recognition.
The inscription on the plaque reads: 
One of the leaders of the 1976 Soweto Uprising, Mashinini left the country to join Umkhonto we Sizwe at the age of 15. Minus joined the June 16 Detachment, the first MK detachment to graduate in military training after the 1976 revolt. After spending half his life in exile, he died in mysterious circumstances in Lusaka, Zambia, and was buried at Avalon Cemetery.
Blue Plaque (City of Johannesburg)
Created
Thursday, July 1, 2021 - 08:20
Disclaimer: Any views expressed by individuals and organisations are their own and do not in any way represent the views of The Heritage Portal.