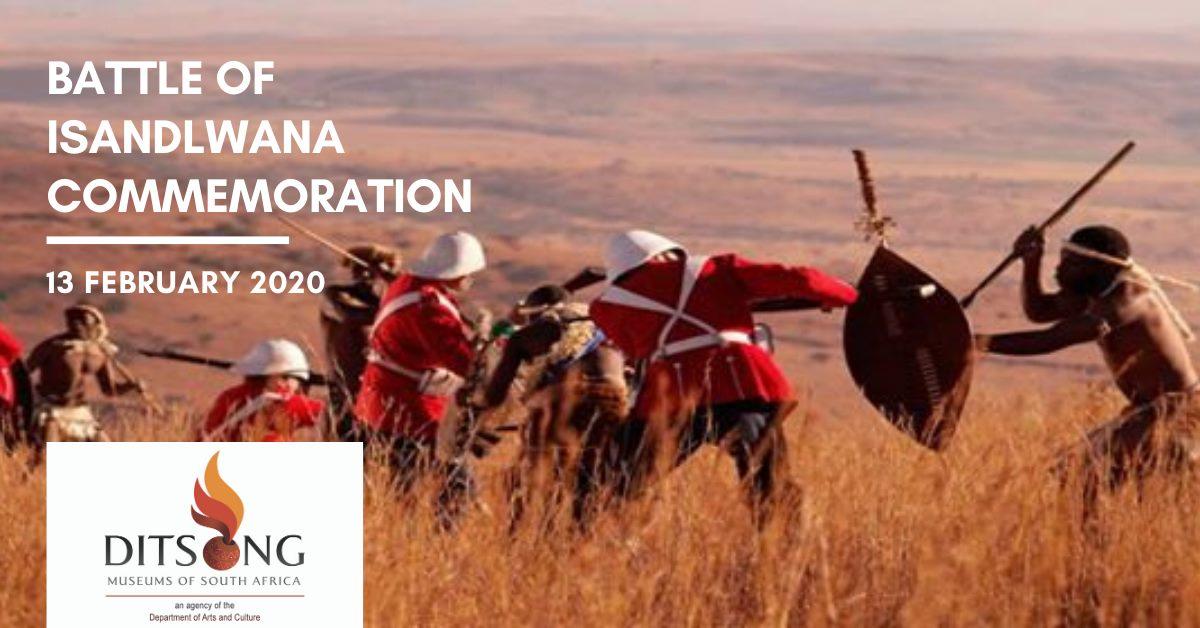 DITSONG: Museums of South Africa will host its annual Public Lecture and Dialogue on the Commemoration of the Battle of Isandlwana on 11 February 2020 at the DITSONG: National Museum of Military History.
On the panel will be Advocate Sipho Mantula, a Human Rights Activist, who will tackle the execution of this battle looking at Conflict Resolution from an African perspective. He is a professor at UNISA based in the College of Law, Institute for Conflict Resolution in Africa. Alongside him will be Mbuso Khoza, a vocalist and songwriter who will be leading the Afrikan Heritage Ensemble at the Joburg Theatre in Isandlwana: The Musical. He will tackle the topic from a creative's perspective. In his interview, Khoza said, "this is a South African story of how unity of purpose has achieved what experts would have called the impossible as Africans demonstrated the readiness to lay down their own lives in defence of their land".
The 22nd January 1879 is a day in African history that the world ought to remember. The mighty Zulu army defeated the British soldiers armed with artillery and firearms at the Battle of Isandlwana. The heavily armed British Military Force suffered a shocking humiliation when the Zulu Battalions defeated them with their spears and shields. This is a day to celebrate the wisdom, determination and courage South Africans inherited from their ancestors. It is a day to celebrate victory against land dispossession, human rights violation and crime against humanity.
For more information, contact Lemohang Zincume on: lemohang@ditsong.org.za or Cell: 076 418 8324
Created
Wednesday, January 22, 2020 - 10:33
Disclaimer: Any views expressed by individuals and organisations are their own and do not in any way represent the views of The Heritage Portal.