Vredehoek Art Deco Buildings Cape Town
Saturday, September 23, 2017 - 10:53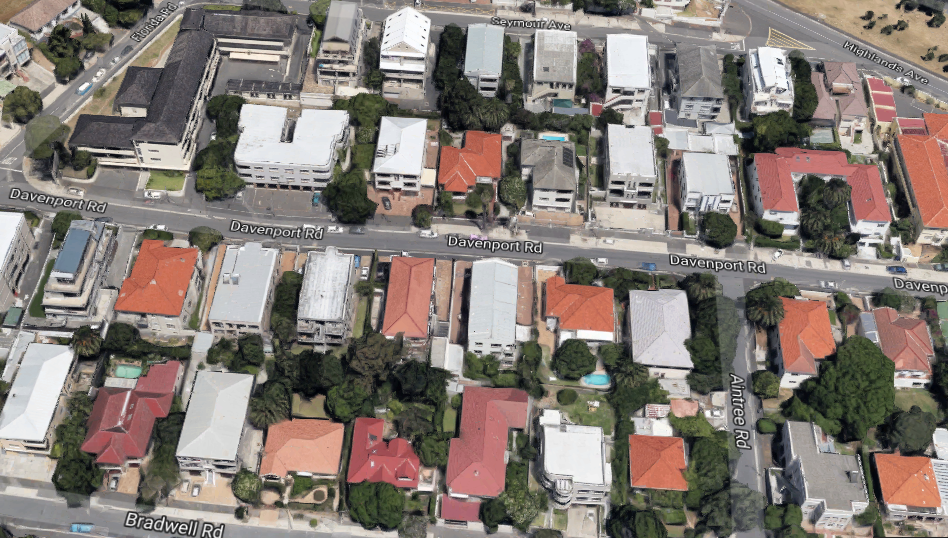 Thread Categories:
Endangered
2017 campaign nomination
Thread Location:
Western Cape
Cape Town
Vredehoek
Local Champion:
The Greater Vredehoek Heritage Action Group
Bradwell and Davenport Roads in Vredehoek are blessed with a large range of Art Deco buildings (click here to view location on google maps). There are few areas with such a large concentration of Art Deco buildings left in Cape Town giving the area a unique character. 
Daventry Court (The Heritage Portal)
Sherwood Court (The Heritage Portal)
Victory Court (The Heritage Portal)
The area is threatened by gentrification with developers building 5 and 6 storey flats with no sensitivity to existing buildings. These new flats often loom over existing Art Deco buildings (which have a max height of 3 storeys).
The change in scale is dramatic (The Heritage Portal)
The Greater Vredehoek Heritage Action Group believes that the area needs to move away from the current piece-meal planning approach. The group is pushing for a study on how best to densify the area without destroying its character and demolishing old buildings of value.
Source: 2017 Endangered Heritage Sites Nomination Form.
Please use this thread to add background and updates. Click here to view a series of photos of the remarkable buildings in the area.
Comments will load below. If for any reason none appear click here for some troubleshooting tips. If you would like to post a comment and need assistance click here. Irrelevant and inappropriate comments will be removed by the moderator. Only add background and updates to the tracking threads.