Vandalisation of Statues South Africa
Monday, November 23, 2015 - 12:19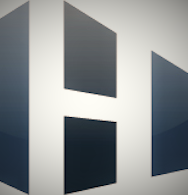 Below is a list of statues that have been vandalised since things kicked off with the Rhodes must fall campaign in early 2015. Please report additional cases in the comments section below.
King George V Statue UKZN campus - 26 March 2015 (painted white)
Queen Victoria Statue Port Elizabeth
Anglo-boer War Memorial in Uitenhage was 'necklaced' and set on fire on 2 April 2015
Horse Memorial Port Elizabeth - the figure of the kneeling soldier was dragged off its pediment on 6 April via Richard Tomlinson
Paul Kruger Statue Pretoria - multiple hits
Louis Botha Statue Cape Town - 9 April 2015 (painted red)
General Jan Fick Ficksburg - 11 April 2015 (painted dark red)
Martinus Wessel Pretorius Pretoria
Gandhi Statue Johannesburg -12 April 2015
Andrew Murray statue Wellington - 12 April 2015 (painted red)
Paul Kruger and JG Strijdom Statues Krugersdorp - 15 April 2015 (painted red)
Carl von Brandis Statue Johannesburg - 18/19 April 2015 (painted yellow)
Anglo Boer War Statue in front of East London City Hall - 19/20 April 2015 (painted white)
Saartjie Baartman Statue
The Burger Monument, Burgersdorp
Centenary Memorial Grahamstown - August 2015 (painted red)
Two King Williams Town Statues, 5-6 September 2015 (painted red)
JB Marks Memoiral Broken - 6 or 7 September 2015 (memorial shattered)
Rhodes Statue Company Gardens Cape Town - 27 January 2016 (attempt to remove the monument using an angle grinder)
CR Swart Statue at the University of the Free State defaced - 23 February 2016
Comments will load below. If for any reason none appear click here for some troubleshooting tips. If you would like to post a comment and need assistance click here. Irrelevant and inappropriate comments will be removed by the moderator. Only add background and updates to the tracking threads.