Suspension Bridge Oudtshoorn
Friday, January 19, 2018 - 10:39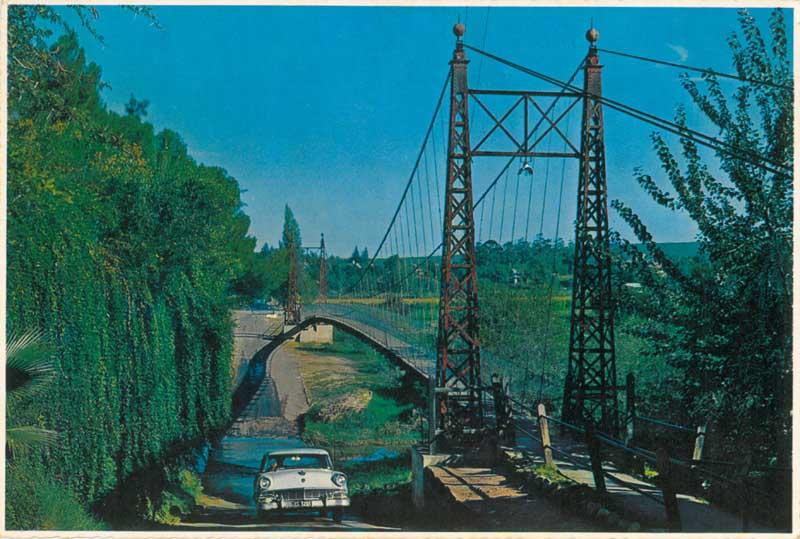 Concerned community members have reported that the landmark suspension bridge in Oudsthoorn is deteriorating. The bridge was completed in 1914 and has been described as 'one of the most elegant of its type in South Africa'. The bridge was declared a National Monument in 1964 (it is a Provincial Heritage Site under current legislation). Click here for more details via Artefacts.
The bridge has been closed as it is a risk to pedestrians. Wooden planks are rotting, pavements are crumbling and nearby trees are enveloping the structure. Local enthusiasts have questioned the structural integrity of the bridge and are hoping that an expert investigation will be carried out.
Trees haven't been cut back for years (Beverley Barnard)
Rotting wood (Beverley Barnard)
There is strong belief on the ground that the bridge has massive potential as a tourist attraction. Activists are hoping that officials, businesses and residents can be mobilised behind the cause.
Please use this thread to add background and updates. Click here to view location.
Main image: Early Postcard by Arthur English Colour Prints - downloaded from Artefacts.co.za
Comments will load below. If for any reason none appear click here for some troubleshooting tips. If you would like to post a comment and need assistance click here. Irrelevant and inappropriate comments will be removed by the moderator. Only add background and updates to the tracking threads.