Stella Mansions Johannesburg
Wednesday, October 14, 2015 - 16:24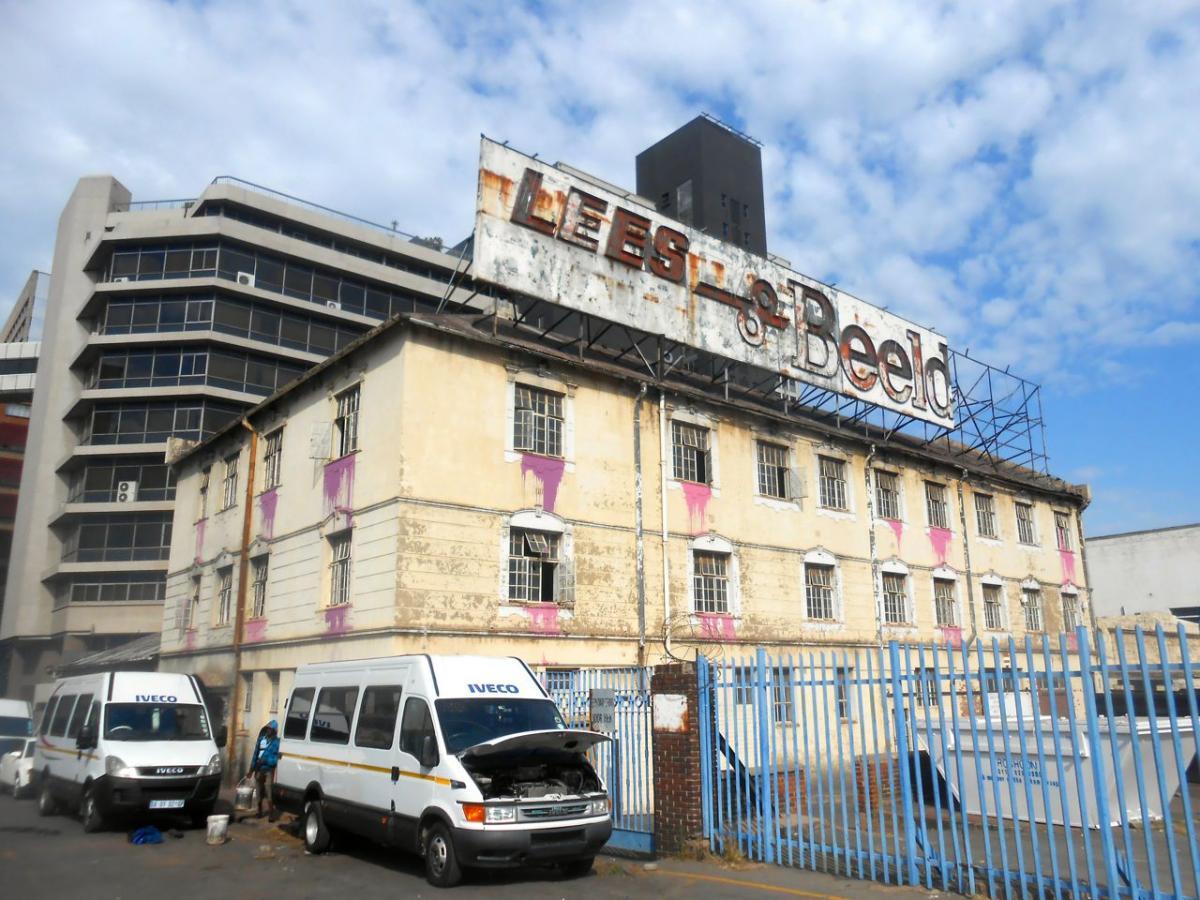 Stella Mansions was one of the buildings that suffered as a result of the Pink Buildings Campaign in 2014. In July 2007 Henry Paine and Johann Bruwer compiled a report containing the following statement of significance:
This late Edwardian building has an interesting domestic scale and forms an integral part of the historic layered development of the area on the periphery of Park Station and the railway corridor, to the west of the Rissik Street Bridge. Designed by the architect William Tait Conner (known for his design of the Transvaal Scottish War Memorial), the building with prominent colonnaded shop front and roof pediment, was completed in 1929, and originally comprised three separate shops and the Ken Dickinson Printing Works to the rear of the shops.
Please use this thread to add background and updates. Photos below taken by The Heritage Portal Team in June and July 2015.
Comments will load below. If for any reason none appear click here for some troubleshooting tips. If you would like to post a comment and need assistance click here. Irrelevant and inappropriate comments will be removed by the moderator. Only add background and updates to the tracking threads.