South African Navy Legal Satellite Sub-Office (former Cottage Hospital) Simon's Town
Sunday, October 1, 2017 - 08:42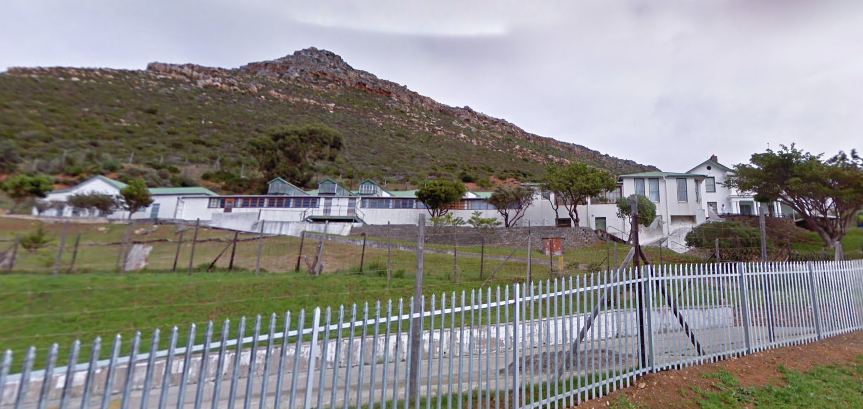 Thread Categories:
Endangered
2017 campaign nomination
Thread Location:
Western Cape
Cape Town
Simon's Town
Local Champion:
Simon's Town Historical Society
The Cape of Good Hope Government Gazette carried an advertisement in its edition of 27 April 1888, inviting tenders for the erection of a new Lock Hospital at Simon's Town. The term 'Lock Hospital' was originally used for medieval Leprosariums or Leper Colonies, where inmates were quarantined under restraint.
By the 1700s, Lock Hospitals had lost the leprosy connotation and were specialist institutions created for the treatment of venereal disease. The Simon's Town Lock Hospital was sponsored by U.K. Government funding.
However, the Royal Naval Hospital that opened in 1904 at Cable Hill, included a Venereal Disease ward (curiously known as the "Canary Ward"). The Lock Hospital was therefore surplus to requirements, and following negotiations with the Admiralty was handed over in 1905 to become a voluntary subscription Cottage Hospital.
The Cottage Hospital (as altered and adapted from the former Lock Hospital) initially contained 4 wards, each with 3 beds, an operating room 'with all the necessary instruments' and a sitting room and bedroom for the Nurse-in-Charge.
The daily average number of patients treated in 1908 was six, with the daily average cost of maintenance about 6s 9d per patient. The annual cost of maintenance of the Hospital was about £760, towards which the Colonial Government contributed £337-10s and the Simon's Town Municipality £50.
In August 1910 a new wing was added at a cost of some £1,000. This included a further two wards and an operating room. It was opened by Vice Admiral Sir George Le Clerc Egerton KCB RN, C-in-C of the Africa Station.
Despite valued service to the Community, the Cottage Hospital closed in 1965 with all functions transferred to the new False Bay Hospital at Fish Hoek.
South African Navy Legal Satellite Sub-Office Entrance (google maps)
Following closure of the Cottage Hospital in 1965, the building was expropriated by the South African Navy for use as a Legal Satellite Sub-Office. It appears that considerable changes were made to the historic building structure; an open stoep on the SE elevation was glazed; subdivision of wards into offices; construction of a Military Courtroom; fire sprinkler system and fire hydrants installed; further extensions to the building. 
It appears that the building has been disused since about 2012 and has fallen into disrepair. Water penetration has caused localised collapse of ceilings, peeling walls and the growth of mould; window frame woodwork is in generally poor condition and many windows are broken; toilets and shower rooms have been vandalised; copper pipework and geysers have been wrenched away and stolen; an attempt to penetrate the security system to gain entry to the Courtroom has been made, using heavy timbers as battering rams; heavy brass components of the rewater hydrants have been sawn off, rendering the entire system useless; gutter supports and guttering are in a very poor state of repair. 
The S.A. Navy has a number of buildings that it appears to have no use for, and which have been allowed to decay into dereliction over the years. The former Cottage Hospital is a typical example. If the building is not urgently renovated and brought back into use it will shortly be fit only for demolition.
The building is not owned by the S.A. Navy - the legal owner is the Department of Public Works (DPW). It is therefore proposed that DPW be approached with a proposal to remove the property from Navy control and establish a lease under a peppercorn rent, for public service usage. A possible usage would be as a "Step-Up" facility as an adjunct to the nearby Happy Valley Adult Night Shelter. This Night Shelter houses 65 adults but has a maximum 6 month stay limitation, following which the resident is discharged - often to live on the streets. Many of these people are mentally fragile and need ongoing support if they are to lead some semblance of a normal life. Some can hold down a job - but only with support in terms of accommodation, sanitary facilities, meals, laundry etc. The Step-Up facility would fulfil these needs on a longer-term basis. Staffing would be an issue - but some functions (e.g. catering, cleaning) could be carried out by designated residents as part of their rehabilitation. The facility could either run as an extension to the existing Happy Valley NPO/PBO setup (Non Profit Organisation/Public Benefit Organisation) or a new legal entity established. Funding to support conversion and running costs may be anticipated from the City of Cape Town Council but additional sponsorship may be needed. It is estimated that around 50 to 70 adults could be accommodated. 
Source: 2017 Endangered Heritage Sites Nomination Form.
Please use this thread to add background and updates. Click here to view location on google maps.
Comments will load below. If for any reason none appear click here for some troubleshooting tips. If you would like to post a comment and need assistance click here. Irrelevant and inappropriate comments will be removed by the moderator. Only add background and updates to the tracking threads.