Site of proposed coal mining along the Umfolozi River and the Hluhluwe-Imfolzi Game Reserve
Saturday, August 20, 2016 - 06:53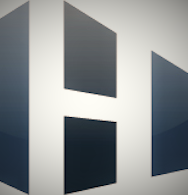 Thread Categories:
Endangered
2016 campaign nomination
The Hluhluwe-Imfolozi Game Reserve is the oldest nature reserve in South Africa. The proposed coal mining poses a serious threat to the wilderness and the animals of the game reserves. The Hluhluwe-Imfolozi game Reserve is known through out the World as a prime wilderness area and the place where the white rhino was saved from extinction. Coal mining will destroy the natural environment and create further water shortages to the people in the area and to those downstream of the Park including the Isimangaliso World Heritage Site.
The matter is extremely urgent, damage is currently being done and the local community are under severe threat of removal and relocation.
[Extract from the 2016 nomination form for the ten most endangered heritage sites campaign]
Please use this thread to add background and updates.
Comments will load below. If for any reason none appear click here for some troubleshooting tips. If you would like to post a comment and need assistance click here. Irrelevant and inappropriate comments will be removed by the moderator. Only add background and updates to the tracking threads.