Oldest Buildings in Johannesburg
Thursday, November 26, 2015 - 18:53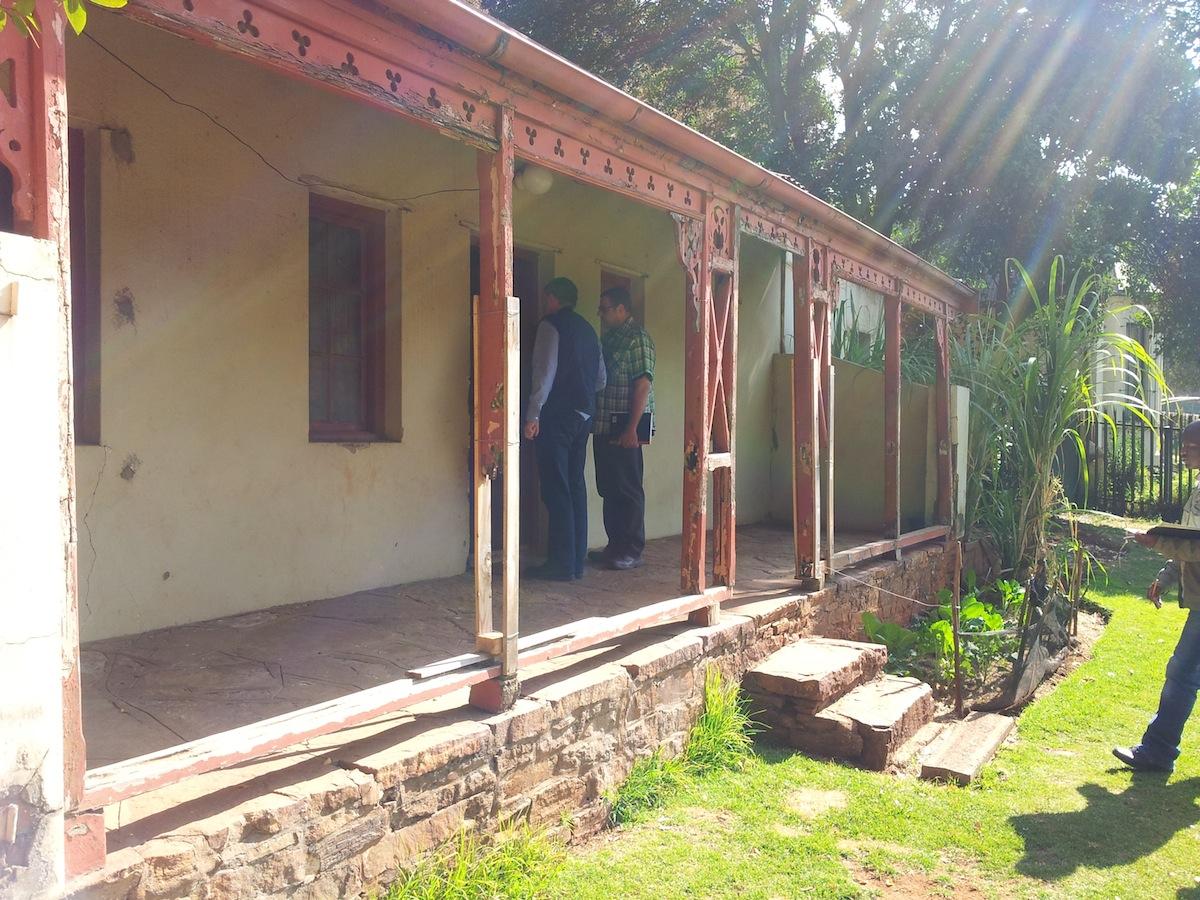 Lucille Davie wrote a fantastic piece on Johannesburg's oldest buildings in the early 2000s. Using her research as well as work done by the community here is a powerful list. If you have any buildings to add please do so in the comments section below. Feel free to correct any of the dates if applicable.

NB Note: There are a number of archaeological sites around Johannesburg with evidence of early structures (Northcliff, Klipriviersberg, Lonehill, Melville Koppies, Linksfield etc.). Feel free to add details.
1852: Original Bezuidenhout Farmhouse, Bezuidenhout Valley - via City of Joburg
1860: Hy Many House, Randpark Ridge
1861: The Gables, Weltevreden Farm House - courtesy Brendan Hart
1863: Main Bezuidenhout Farmhouse, Bezuidenhout Valley
1871: Edgson's Store, Muldersrift - courtesy Rod Kruger
1885: Walker's Cottage (Ruins - built for the Struben Brothers), Constantia Kloof courtesy Rod Kruger
1886: Klipfontein Farm, Overlooking Orange Grove Norwood - courtesy Guy
1887: Emmarentia Farmhouse, Emmarentia
​1887: Building on the corner of Rockey and Davies Street, Doornfontein (confirmation needed)
1887: Booysens Hotel (confirmation needed) - courtesy Jacques Stoltz (JHF spreadsheet says 1890)
1888: Remains of Bettelheim House, Doornfontein - research by Oscar Norwich
1889: St Mary's the Less, Jeppestown
1890: Forester's Cottage, Parktown
1891: House Hains, Yeoville - courtesy Brendan
1892: Fashion Kapitol Cottage, Inner City - courtesy Brendan
1892: Kimberley House Facade, Inner City
1892: The Fort, Constitution Hill
1893: Jeppestown lodge in Hans Street via Marc Latilla
1895: 12 Park Lane, Parktown - courtesy Brendan Hart
1895: Three Castles Building, Inner City (references have been found for 1894, 95, 96, 97 & 98)
1895: Another Fashion Kapitol Cottage, Inner City - courtesy Brendan Hart
1895 The old Marionite Church (formerly Dutch Reformed Church) on Mint Road in Fordsburg (via johannesburg1912)
1895/96: The Thrupps in Maddison Street - courtesy Marc Latilla
1896: Sunnyside, Parktown (some sources put it at 1894) - courtesy Nick
1896: Grand Station Hotel (Norman's Grill) - courtesy Marc Latilla
1896: The View, Parktown
1896: Windybrow, Hillbrow
1896: 32-34 Alexander Street Ferreiras Dorp - via JHF researchers
1896: Kazerne Buildings, Diagonal Street
1896/97: Old Park Station - via Jacques Stoltz
1896/97: Markhams
1897: Manchester Hotel (demolished)
1897: Victory House
1897: Rissik Street Post Office
1897: Operating Theatre, Hillbrow Health Precinct
1897: Christ Church, Mayfair - courtesy Derek
1897: Jeppe Post Office - courtesy Marc
1897: Kensington Sanitorium - courtesy Marc
1897: Ranath House, Joubert Street
1897: Penlan Building, Eloff Street
1897: Melrose House - courtesy Brendan
1897: Transvaal Chinese United Club - JHF survey via Jacques Stoltz
The old Presbyterian Church on Mint Road Fordsburg (noe Divine Bakery) by Architect Granger Fleming via Brendon Hart
1898: Villa Mayfair (cnr 9th Battery Mayfair) - courtesy Derek
1899: Cosmopolitan Hotel - courtesy Marc Latilla
Additions without a specific date:
Late 19th Century ZAR Period: Old Prison and Gaoler's House, Roodepoort - courtesy Brendan and Rod Kruger
1890s: De Klerks Coppersmith
1890s: Old house in Goldman Street, Florida - via Rod Kruger
Comments will load below. If for any reason none appear click here for some troubleshooting tips. If you would like to post a comment and need assistance click here. Irrelevant and inappropriate comments will be removed by the moderator. Only add background and updates to the tracking threads.