NZASM Headquarters Building Waterval Boven
Wednesday, January 20, 2016 - 07:54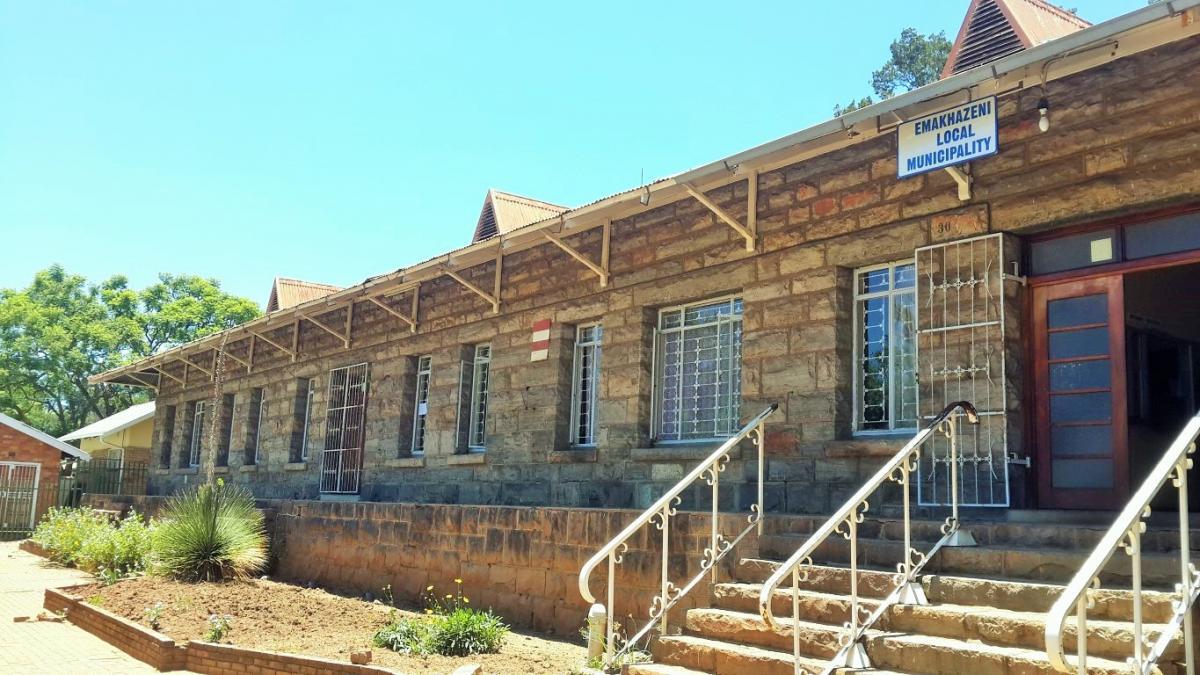 Thread Categories:
Removed from Endangered list
It appears as though this historic structure was damaged during service delivery protests in Waterval Boven last week. Please use this thread to add background and updates.
Below are a few details submitted by Roger C Fisher, Emeritus Professor, Department of Architecture, University of Pretoria
The NZASM Headquarters Building, Waterval Boven, is a strictly utilitarian structure and the only administrative building constructed by the NZASM outside the environs of Pretoria. While not displaying any of the style elements of the eclectic Dutch period termed 'Wilhelmiens,' such as the so-called 'streaky-bacon' colour banding or stepped or elaborate gables of some of its neighbours, it demonstrates the fine craftsmanship and exacting standards for which the NZASM structures are known, and that combination of both local and imported materials which make it unique to the period and place. Its foundation stone bears the names of two important personages of the time, namely the Chief Engineer of the NZASM, C van der Made [click here for details] and MCA Meischke [click here for details], one of the regular contractors for the NZASM.
While not a declared Provincial Heritage Resource (formerly National Monument), it is a protected Heritage Resource by way of the so-called Sixty-Year Clause and is part of the rich residue, much of it still in use, of the NZASM period to which it is serially linked, the main NZASM lines in the Mpumalanga Province being the South-Eastern Line from Pretoria to Volksrust,, the Eastern line from Pretoria to Komati Poort (of which this is part, other declared sites being the NZASM tunnel and the Clewer (near Witbank), Middleburg and Elandspoort Stations) and the Barberton Branch line from Kaap Muiden to Barberton (the Bridge over the Kaap being a declared Heritage Resource) as well as representing the artefactual evidence of the shared heritage of the peoples of South Africa and the Netherlands.
Comments will load below. If for any reason none appear click here for some troubleshooting tips. If you would like to post a comment and need assistance click here. Irrelevant and inappropriate comments will be removed by the moderator. Only add background and updates to the tracking threads.