Wednesday, September 27, 2017 - 15:42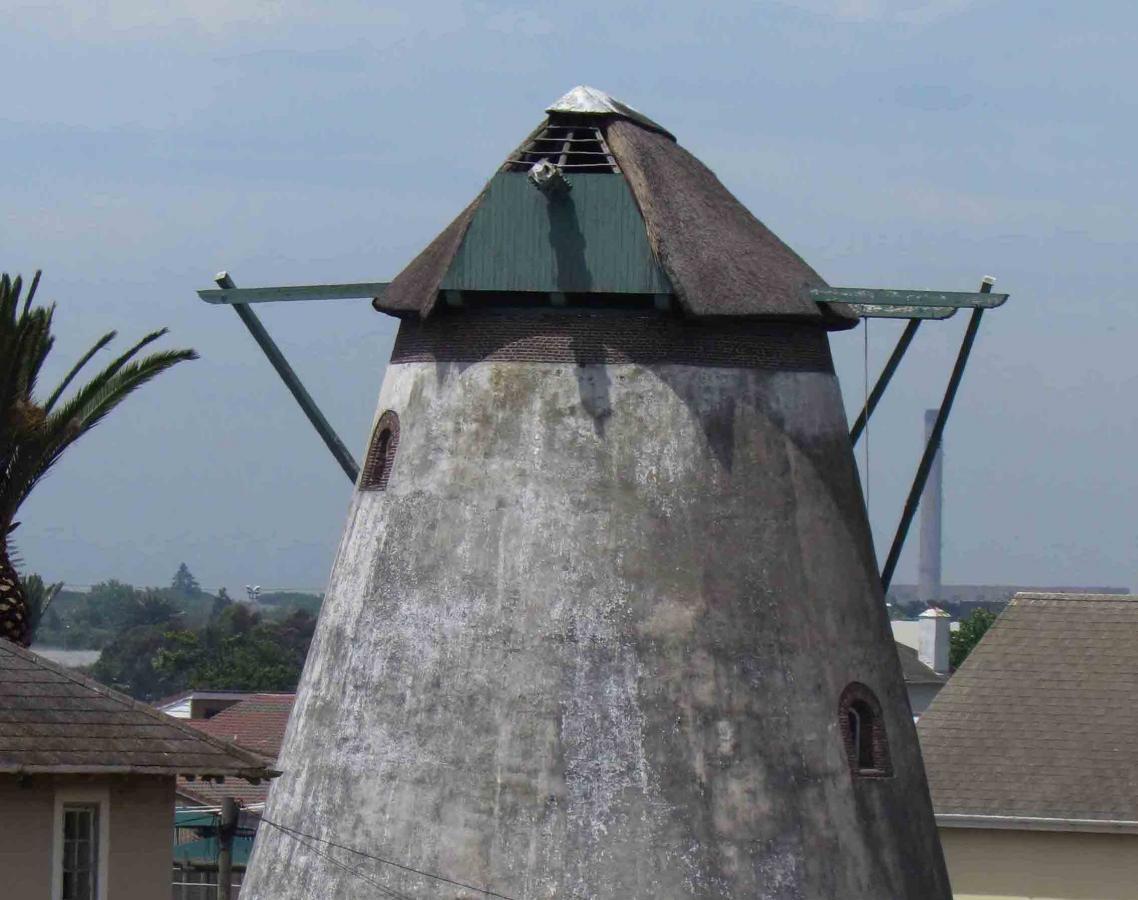 Thread Categories:
Endangered
2017 campaign nomination
Thread Location:
Western Cape
Cape Town
Maitland
Nieuwe Molen is an 18th-century windmill next to the Black River (the second-last windmill still standing in Cape Town's Southern Suburbs - the other is Mostert's Mill). It was built in 1780-1782 (taking 2 years to build) by Johan Gottfried Mocke for the Burgher Council, to grind wheat that was being produced in the area. The mill, which stands an impressive 42m-high, has walls that are about a metre thick at its base. It served as a detention barracks during the Anglo-Boer War, and later as a chapel, accommodating about 150 people, for the Alexandra Hospital, Maitland, on whose grounds it stands.
Nieuwe Molen (Jim Hislop)
Nieuwe Molen was declared a National Monument under old National Monument Council legislation in 1978 and restored in the 1990s, with the thatched cap being reinstated after it had been replaced with a ferro-concrete cap, although the sails were not reinstated. It is either the oldest remaining windmill is South Africa, or the second oldest (historian and author Dr Dan Sleigh has queried the accepted Mostert's Mill completion date of c1796, saying that it was possibly built earlier than Nieuwe Molen). 
In recent years (since at least 2013), the thatched cap has been disintegrating, leaving a large hole in the roof of the windmill, which has allowed water to penetrate the walls of the structure, which are made of old Dutch klompje bricks. The walls are now turning black. Continued rain damage could lead to partial or complete collapse of the windmill if the roof cap is not repaired. 
The mill is under the ownership of the Western Cape Administration's Department of Transport & Public Works, who are responsible for its upkeep. They have been continually made aware of the building's dire state by activists on the ground and Heritage Western Cape in 2016 and 2017, and yet have not acted to repair the roof. They need to allocate funding and appoint a heritage consultant to make sure the structure is repaired in the correct manner, as a matter of urgency. 
Source: 2017 Endangered Heritage Sites Nomination Form.
Please use this thread to add background and updates.
A close up shot of Nieuwe Molen (Jim Hislop)
Comments will load below. If for any reason none appear click here for some troubleshooting tips. If you would like to post a comment and need assistance click here. Irrelevant and inappropriate comments will be removed by the moderator. Only add background and updates to the tracking threads.