Illegal removal of inscription on the pre-primary school in Cullinan
Saturday, February 16, 2019 - 05:04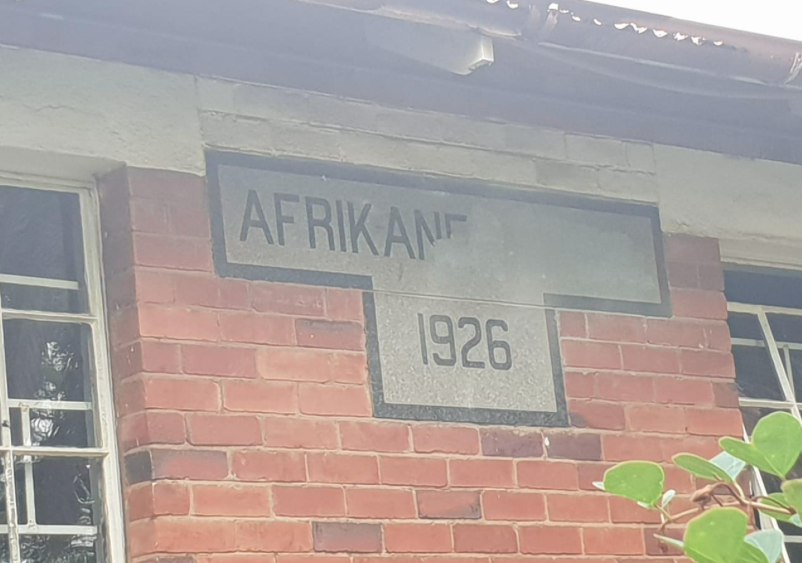 Local Champion:
Cullinan Heritage Society
On the afternoon of the 14 February 2019 I was informed that at the school which is now the pre-primary school some people were coming to remove an inscription.
The school was built in 1926 soon after Afrikaans became an official language. As was in keeping with the times, an inscription was built into the school. The early workforce on the mine was basically English speaking but by 1926 there was a need for a school for Dutch speaking children. Dutch speaking people had obtained work on the mine and there was a large number of children in the area on farms.
Shortly after I arrived at the school some men arrived and said that they were going to remove the inscription due to a decision taken the night before by the Schools Governing body. They did not indicate why they wanted to remove it. I explained to them that they could not do so as they needed to get permission from the Provincial Heritage Resources Authority Gauteng (PHRAG). They replied that it was not a heritage building and they could do what they wanted. I further informed that in terms of the National Heritage Resource Act (NHRA) the building was over 60 years old and was therefore protected. They ignored me and started to remove the inscription.
I went to the police station and spoke to the Police Chief and he said they would investigate. When I returned, the men were packing up and only half the inscription had been removed.
Please use this thread to add background and updates.
John Lincoln - Cullinan Heritage Society
The inscription before workers arrived (John Lincoln)
Comments will load below. If for any reason none appear click here for some troubleshooting tips. If you would like to post a comment and need assistance click here. Irrelevant and inappropriate comments will be removed by the moderator. Only add background and updates to the tracking threads.