Destruction of Eloff Street Trees
Sunday, October 28, 2018 - 14:40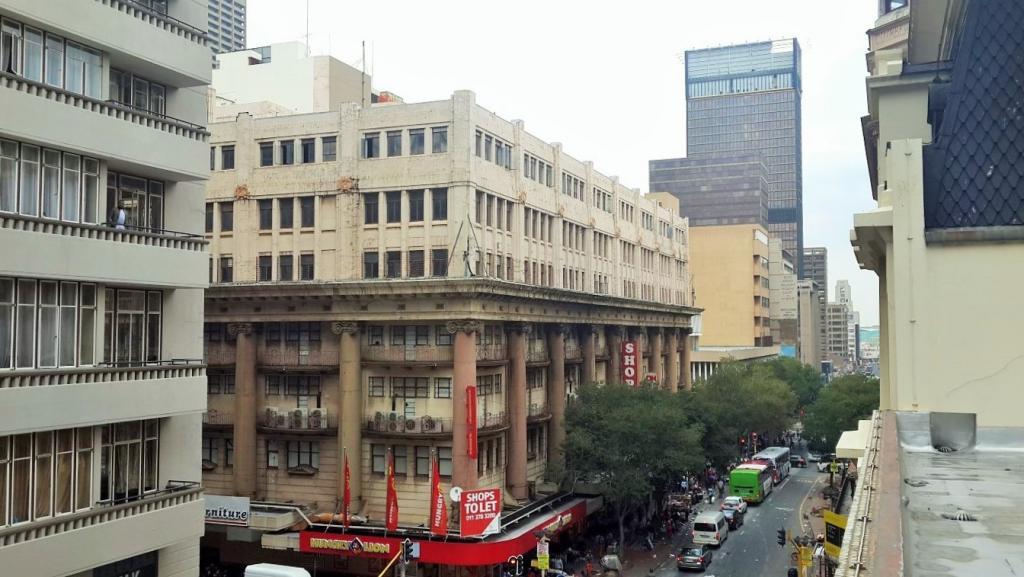 Eloff Street is one of Joburg's iconic streets. Not only does it have several landmark historic buildings but it also has (had) some wonderful established trees (rare for the CBD). The Johannesburg Development Agency (JDA) is currently 'lowering' the trees as part of a major upgrade of the street. The Johannesburg Urban Forest Alliance (JUFA) has advised that 'the lowering of trees is ill advised in the best of times and that at this time of year lowering will result in the death of the affected trees'. In addition to the risk to the trees, it appears as though the work does not comply with PHRAG approvals.
The rationale for the 'lowering' appears to be concern that litter gets stuck in the existing tree boxes. The Heritage Impact Assessment states that some of these boxes have become too small as well:
Several tree boxes have been added to the streetscape with the introduction of new trees. These trees have now outgrown their brick constructed containers. In some cases the concept remained successful while in many cases these containers have become empty and serve no purpose anymore.
The photo above shows the trees in all their glory. The photos below show work on the trees already completed. There is still a chance to save the trees above Kerk Street. Please use this thread to add background and updates.
Topped trees in the foreground. Established trees in the background. (The Heritage Portal)
Topped trees in front of the OK Building (The Heritage Portal)
Looking south from Kerk Street (The Heritage Portal)
The trees above Kerk Street can still be saved (The Heritage Portal)
JDA at work
Comments will load below. If for any reason none appear click here for some troubleshooting tips. If you would like to post a comment and need assistance click here. Irrelevant and inappropriate comments will be removed by the moderator. Only add background and updates to the tracking threads.