Concerns about insensitive alterations to Church Square Pretoria
Friday, July 28, 2017 - 21:03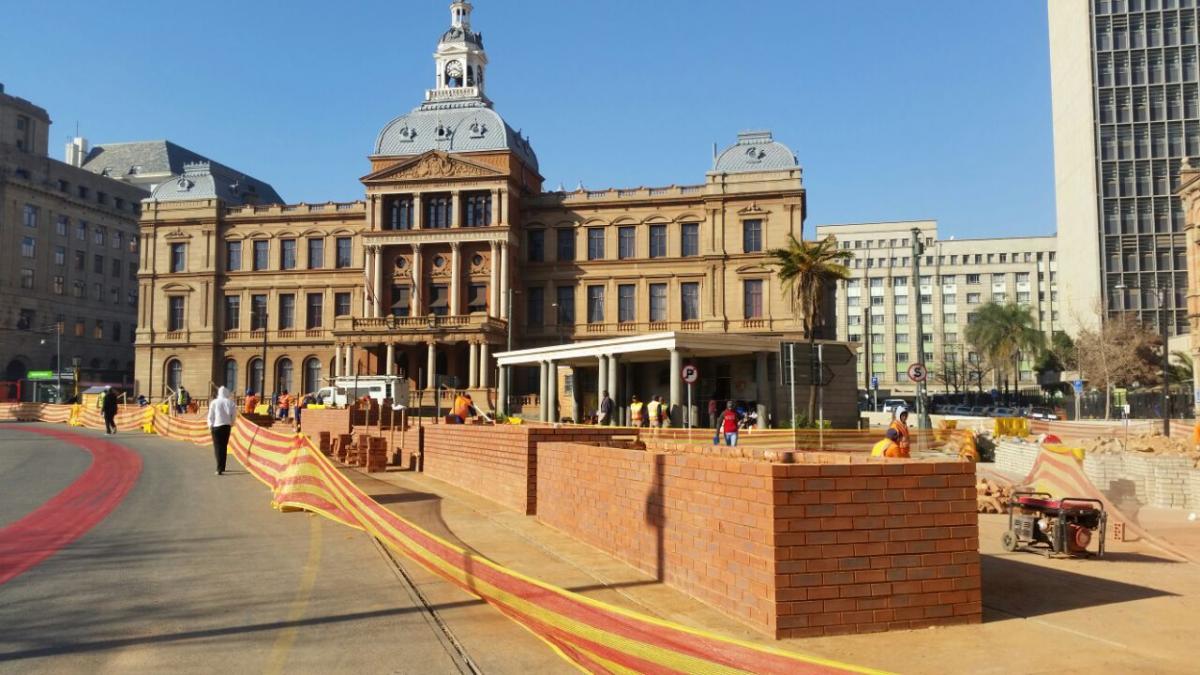 Activists on the ground in Pretoria are anxious about insensitive alterations being carried out at Church Square. It appears as though a heritage study and public participation process were carried out and that approval from the PHRAG has been given. Activists have received information that the committee that approved the work did not contain any built environment professionals. It also appears as though no heritage bodies known to the PHRAG were proactively informed.
Large planters to accommodate trees are being constructed in front of the old Raadsaal and the Standard Bank Building. They are being built of a quite pedestrian red brick and totally disrupt the spatial composition of the Square (especially the important relationship between the Raadsaal and the Palace of Justice). 
A quite pedestrian red brick
It appears as though there are plans for the green heart of the square. The design includes a paved path leading directly from the statue to the two lion-mouthed fountains in the Resee-Poole-designed southern retaining wall, as well as raising the flower beds on the same southern wall. This will have a rather dramatic effect on the composition of the space as well as putting the granite wall in danger due to soil being dumped against it permanently - leading to discolouration and possible moisture-related damage. 
Please use this thread to add background and updates.
Comments will load below. If for any reason none appear click here for some troubleshooting tips. If you would like to post a comment and need assistance click here. Irrelevant and inappropriate comments will be removed by the moderator. Only add background and updates to the tracking threads.