Braamfontein Crematorium Vandalism
Wednesday, April 5, 2023 - 09:20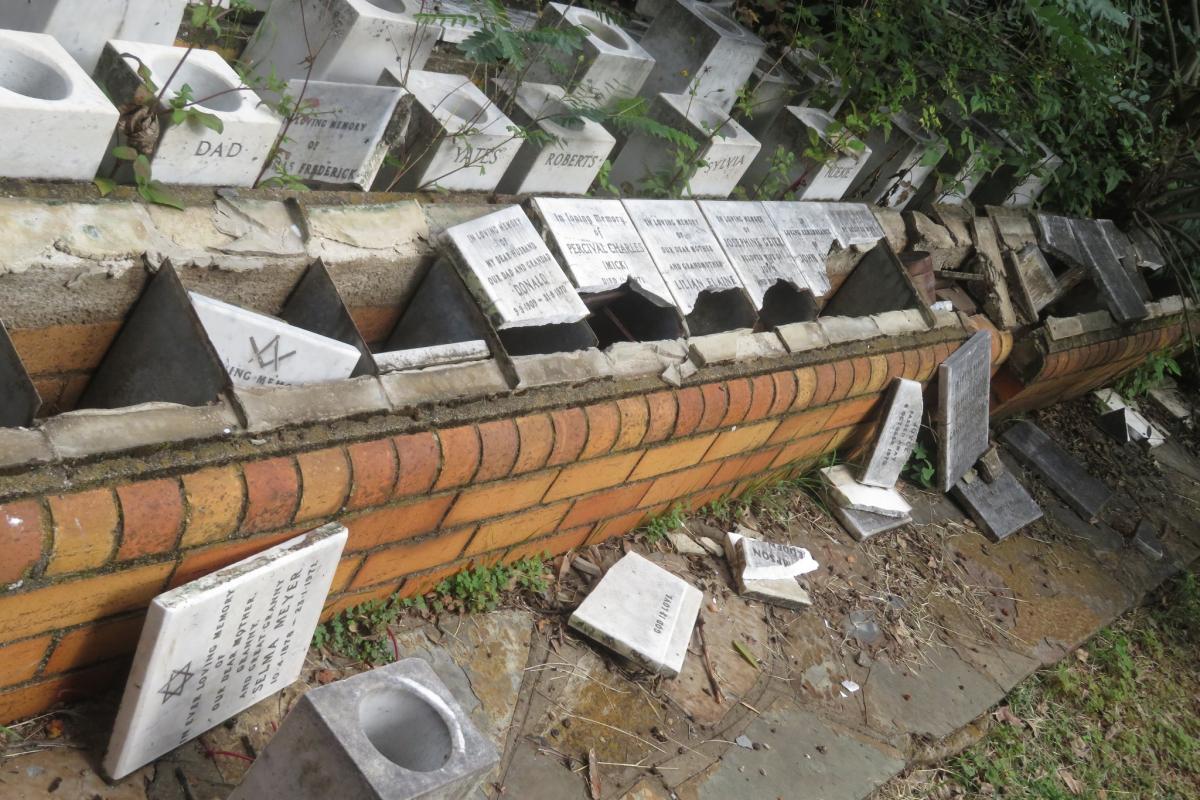 Thread Location:
Gauteng
Johannesburg
Braamfontein
Local Champion:
Friends of Johannesburg Cemeteries
"Today was one of the saddest I have had for a long time. I was at Braamfontein cemetery and was alerted by Mapule in the office of a dreadful act of vandalism to the ash walls around the crematorium.  I was there about 3 weeks ago helping a US citizen find the niche of her father's ashes.  All the plaques in that low wall had been removed but we were fortunate to find his ashes intact.  Since then, it has been a frenzied feeding by vandals, who have run rampant through the entire area, at night, removing the plaques, breaking some, scattering them on the ground along with some of the ashes.  It looks like a tornado has passed through the area. I am heartbroken.  How do I tell the next person who wants me to find the ash niche of their loved ones that I don't know where they are anymore? I wept when I saw the destruction. City Parks was alerted to this vandalism after I found that first wall trashed but did nothing.  Now it is probably too late.  It will take only a few more nights to move through the remaining intact walls before they are all lying scattered on the ground.  Please share this post as widely as possible.  We need to get this out there.  It may be too late for action against the vandals but at least it will show up City Parks for their lack of respect for this heritage space where families have entrusted their loved ones ashes, expecting them to remain undisturbed for ever."
Sarah Welham - Friends of the Johannesburg Cemeteries
Images of the destruction (Sarah Welham)
Comments will load below. If for any reason none appear click here for some troubleshooting tips. If you would like to post a comment and need assistance click here. Irrelevant and inappropriate comments will be removed by the moderator. Only add background and updates to the tracking threads.