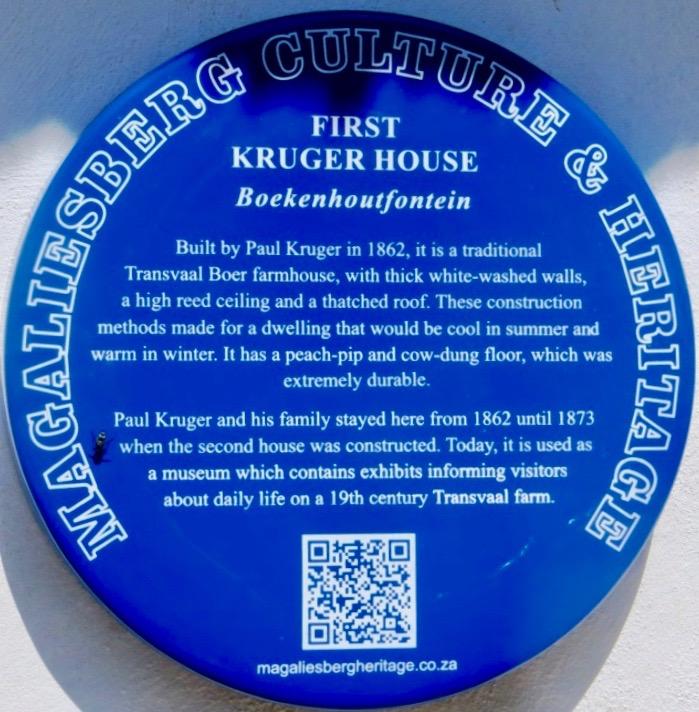 Built by Paul Kruger in 1862, it is a traditional Transvaal Boer farmhouse, with thick white-washed walls, a high reed ceiling and a thatched roof. These construction methods made for a dwelling that would be cool in summer and warm in winter. It has a peach-pip and cow-dung floor, which was extremely durable.
Paul Kruger and his family stayed here from 1862 until 1873 when the second house was constructed. Today, its is used as a museum which contains exhibits informing visitors about daily life on a 19th century Transvaal farm.
Plaque Address:
Take the N4 west through Rustenburg and take Exit 169 to the Ottoman Highway north. After 10km take the 1st exit at the roundabout onto the R565. After 2.3km the entrance to Kedar Heritage Lodge is on the left. Enquire at reception for access to the Kruger houses.
Kruger's first house on Boekenhoutfontein built between 1862 and 1872 (Vincent Carruthers)