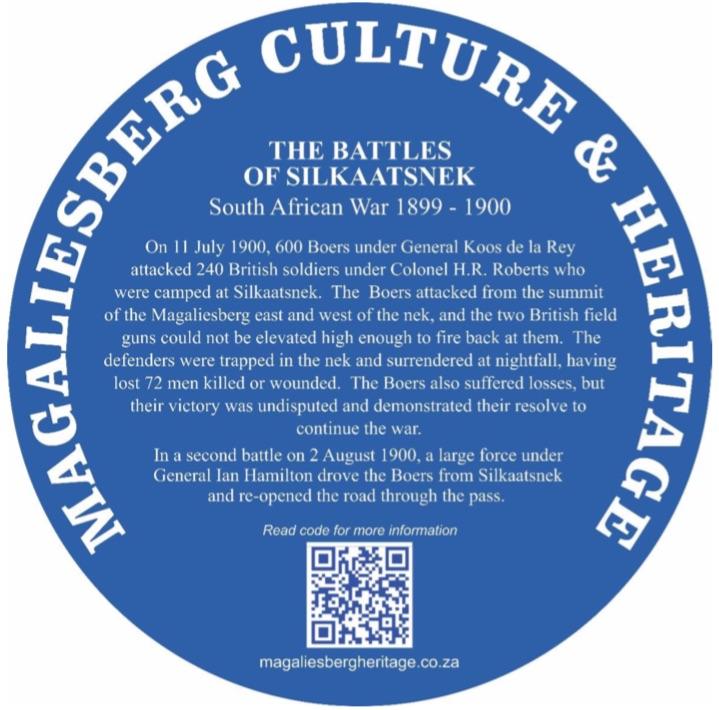 On 11 July 1900, 600 Boers under General Koos de la Rey attacked 240 British soldiers under Colonel H.R. Roberts who were camped at Silkaatsnek. The Boers attacked from the summit of the Magaliesberg east and west of the new, and the two British field guns could not be elevated high enough to fire back at them. The defenders were trapped in the new and surrendered at nightfall, having lost 72 men killed or wounded. The Boers also suffered losses, but their victory was undisputed and demonstrated their resolve to continue the war.
In a second battle of 2 August 1900, a large force under General Ian Hamilton drove the Boers from Silkaatsnek and re-opened the road through the pass.
Plaque Address:
The Blue Plaque is located at the upper station of the Hartbeespoort Cableway from where part of the battlefield can be viewed. The battle took place in the Silkaatsnek Pass – now the R511 and R514 between Pretoria and Rustenburg.