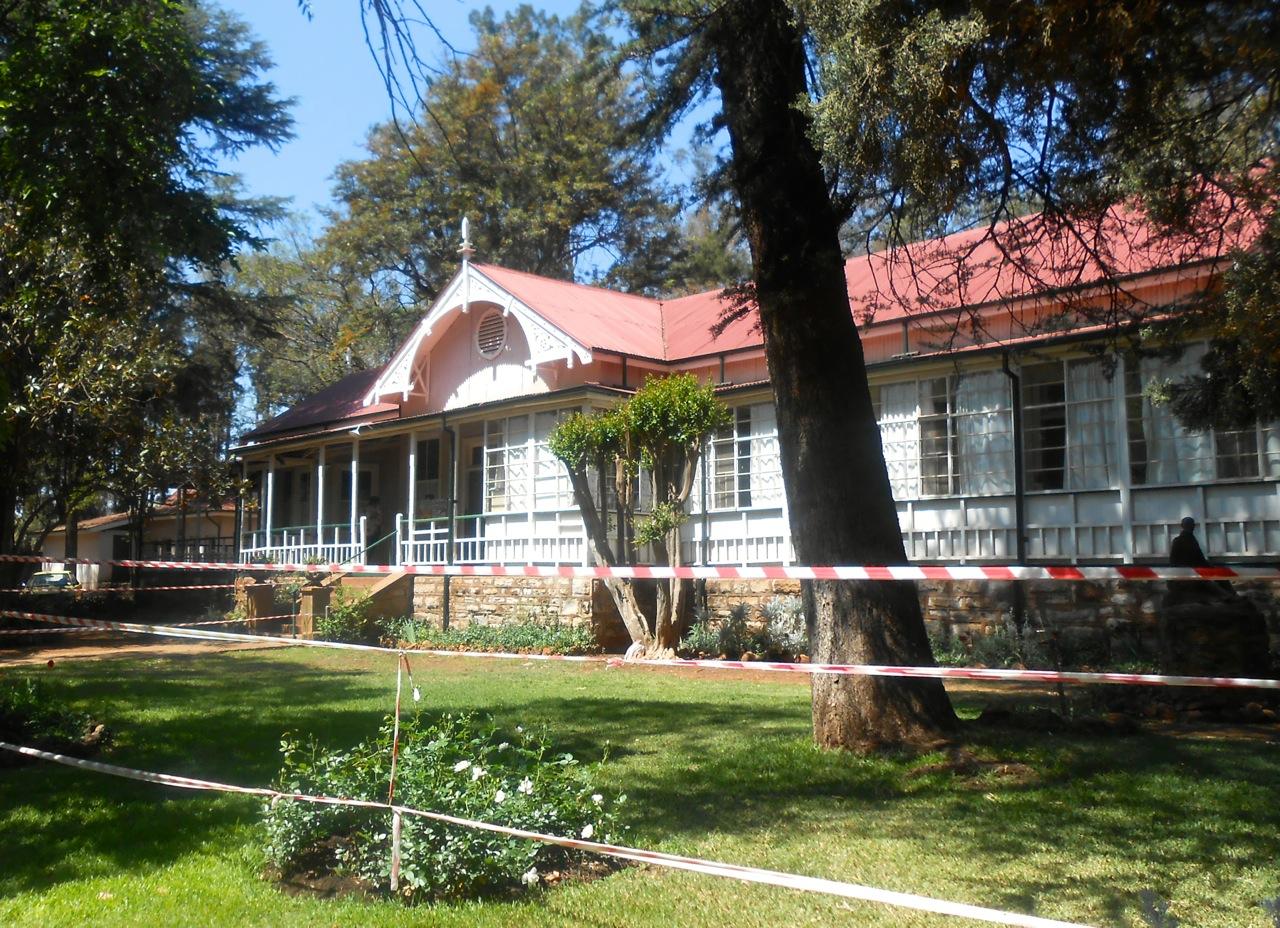 The General Smuts Foundation has for the past 60 years been exclusively responsible for the preservation of Smuts House Museum and the Doornkloof property, including the koppie and obelisk commemorating Jan and Isie Smuts and family members. Although declared a heritage site, there has regrettably been no Government support for this exceptional South African Heritage site, nor does the Foundation have any Trust reserves or Lotto funding at its disposal and has had to rely entirely on whatever sources of revenue it can muster, just to maintain the House and its grounds.
Thanks to the Covid-19 disaster and its dire consequences, those resources have now unfortunately entirely dried up, thus rendering the Foundation's financial situation untenable. We stand in immediate danger of losing, not only the house, but with it, the great man's library, which alone should be rated as a world heritage site on a par with that of Darwin, Churchill and Lincoln, to name but a few.
General Jan Smuts survived the Anglo Boer War (after several very close shaves) and two World Wars, having played major leadership roles in all three events, not to mention the establishment of the League of Nations and United Nations. He became the country's Prime Minister in 1919 at the height of the Spanish Flu pandemic.
The "Friends of Smuts House" is a group of volunteers dedicated to the preservation of the Smuts Museum through its fundraising fund raising activities, and whose Chairlady, Marion Mengell, would like to urgently appeal to members of the public and organisations who admire and care about the legacy of General Smuts and his wife Isie, to assist the Foundation in this time of crisis. Any donations to it, great or small, would be gratefully received and put to extremely good use, as would any other support you might be able to offer. If you are able to assist, please click here for details. Banking details below as well.
Bank: Nedbank, Centurion
Account Name: Friends of Smuts House
Branch Code: 162145
Account No: 1621173909
Ref: YOUR NAME
Smuts House Library (David Boucher)
Created
Monday, May 4, 2020 - 11:14
Disclaimer: Any views expressed by individuals and organisations are their own and do not in any way represent the views of The Heritage Portal.