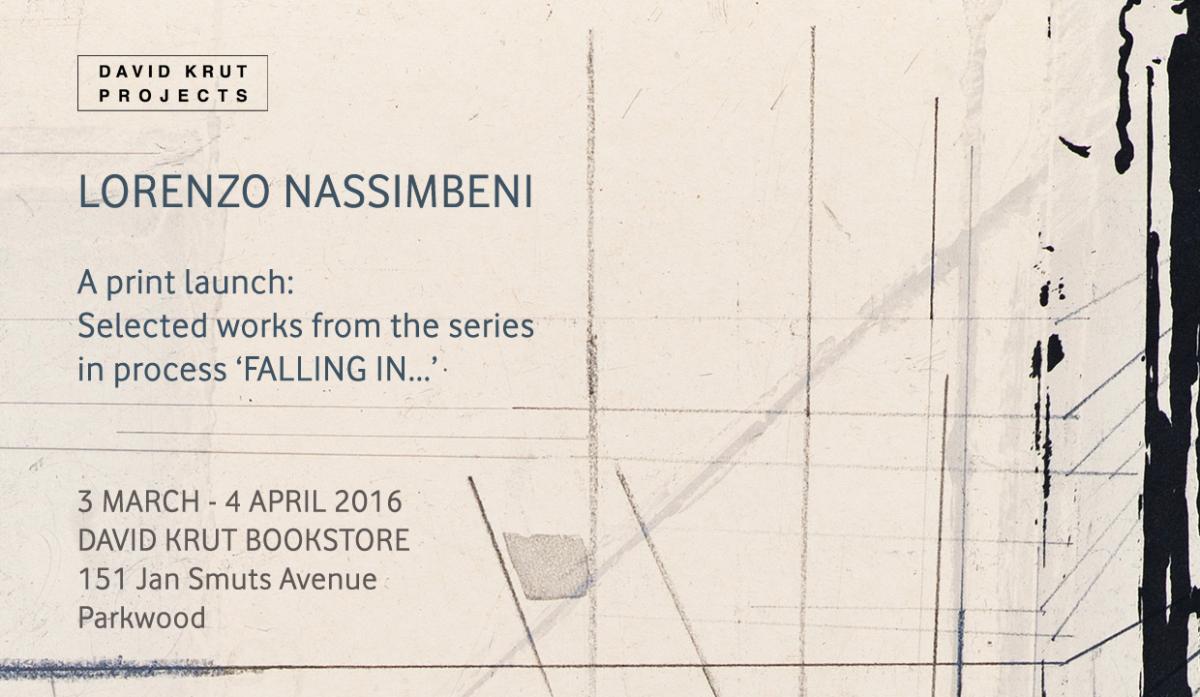 Expiry:
Monday, April 4, 2016 - 00:00
This launch is of new works selected from the series in progress, 'Falling In…', by architect-come-fine-artist Lorenzo Nassimbeni. Nassimbeni recently spent time at David Krut Workshop to produce a series of highly technical and conceptually challenging aquatint etchings.
Nassimbeni harbours a fascination with South Africa's troubled narrative of social change in relation to architectural and geographically specific development, or, in this case, the lack thereof. These works tune into the heightened sense of navigational politics attached to Hillbrow - from an architect's perspective. They are an abstract rendering of a recent journey that Nassimbeni took through the area, which he traversed by foot. He documented buildings which were erected in the late twentieth century and appear today as a dilapidated shadow of their initial design." Jessie Cohen, David Krut Projects
3 March, 18h00, DAVID KRUT BOOKSTORE - 151 Jan Smuts Avenue, Parkwood, Johannesburg
The exhibition will run from 3 March – 4 April, 2016.
Created
Sunday, February 28, 2016 - 18:57
Disclaimer: Any views expressed by individuals and organisations are their own and do not in any way represent the views of The Heritage Portal.