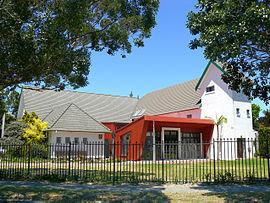 Expiry:
Monday, December 14, 2015 - 00:00
On the 25th of September 2015 a notice was published in the Cape Times regarding the House Der Nederlanden. The Property owners Gelria Properties Pty Ltd have put forth an application to rezone the land on which the Huis Der Nederlanden with the intent of tearing down the Library and Community Centre and replacing it with a Supermarket.
This move is not being supported by the Huis Der Nederlanden/SASNEV. The Huis Der Nederlanden is hub of the Dutch community and it would be a tragedy to lose this Landmark in favour of a corporate eyesore.
we encourage everyone who signs the petition to send an email to the City of Cape Town with their objections & reasons for objecting. The email address for Objections and Complaints is: comments_objections.tablebay@capetown.gov.za
With the Community working together we can successfully oppose this Application and keep the Huis Der Nederlanden operating as the home of the Dutch Community in Pinelands for many years to come.
Bertrand Logan Cape Town, South Africa
Created
Thursday, October 22, 2015 - 07:07
Disclaimer: Any views expressed by individuals and organisations are their own and do not in any way represent the views of The Heritage Portal.