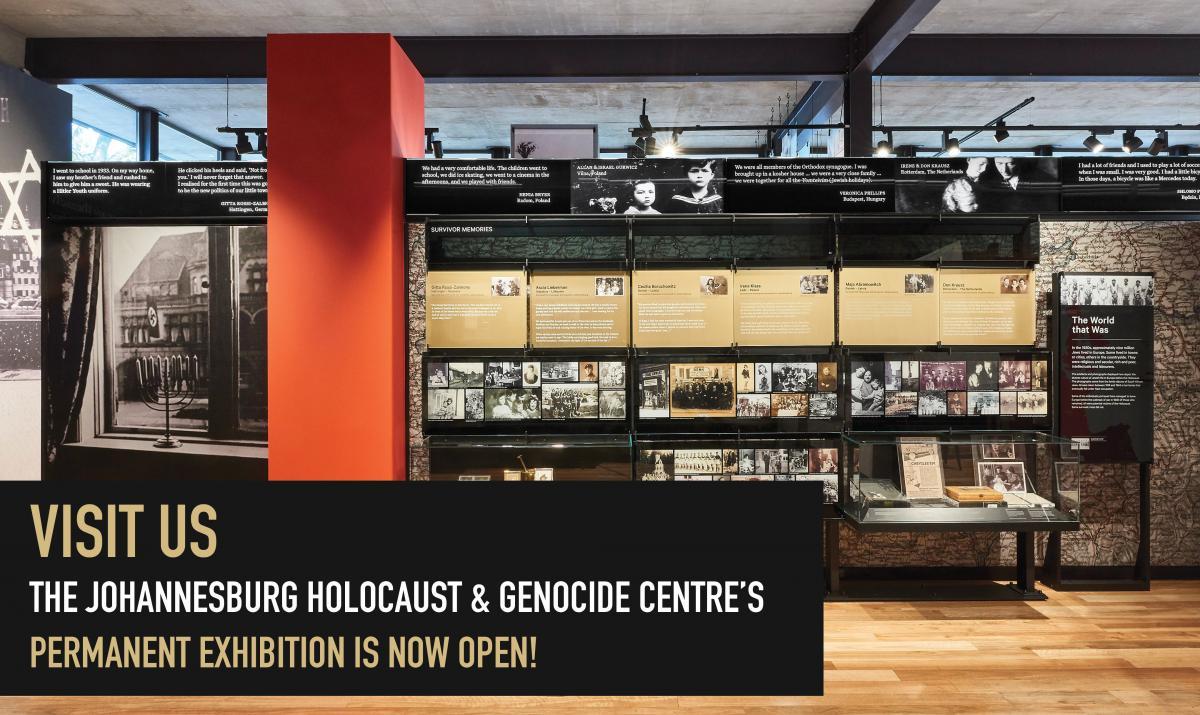 We are proud to announce that after many challenging and intensive years of fundraising, planning, researching, writing and designing, our Permanent Exhibition is now officially open to the public. This uniquely curated exhibition explores the history of the Holocaust and genocide in the 20th century through a thematic lens.
Visitors explore history and moral choices through the personal voices of various role players – victims, perpetrators, resisters, rescuers, bystanders and others. The exhibition urges visitors to reflect on lessons from these histories and apply them to their own lives. The exhibition includes collections of photos, testimonies, films, multi-media and unique artefacts from the Holocaust and the 1994 genocide in Rwanda, with generous contributions from survivors and families based in Johannesburg.
Monday - Friday: 9.00am - 4.30pm
Sunday: 9.00am - 3.00pm
Admission is free, donations are always appreciated
Created
Saturday, March 23, 2019 - 06:47
Disclaimer: Any views expressed by individuals and organisations are their own and do not in any way represent the views of The Heritage Portal.