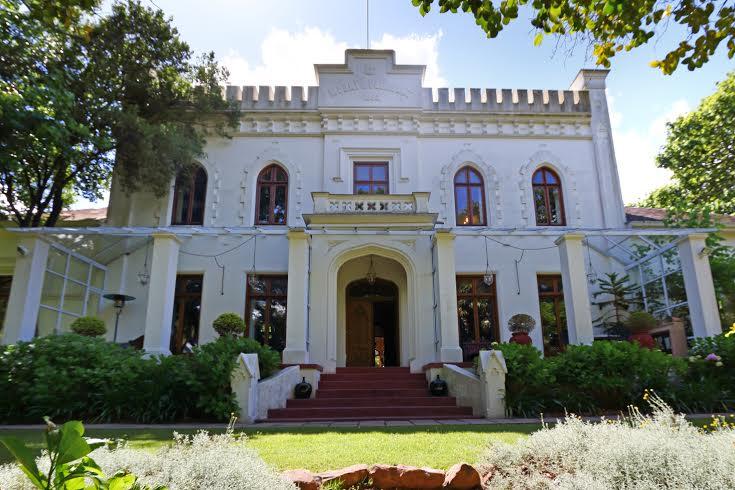 Expiry:
Thursday, March 31, 2016 - 00:00
Situated in Newlands Cape Town, The Mount Pleasant Manor is opening its doors once again for a new owner to take up residence in its great halls and grounds. The feeling of excitement and anticipation is indescribable as you walk through the halls of the most unique heritage property in the Southern Suburbs! Mount Pleasant never fails to exceed expectations. An outstanding unique example of battlemented Neo-Gothic architecture born in 1883 and lovingly resorted to the magnificent home it is today. 
Old image of Mount Pleasant Manor
Occupying an extensive plot of over 3 200m² with stunning close up views of Table Mountain and an indigenous Fynbos garden comparable to parts of nearby Kirstenbosch Botanical gardens, this Manor house provides the perfect canvass for you to display your very own artwork collection and travel back in time to stately Billiard rooms and Baronial dining.
The intricate interior, elaborate chandeliers, high pressed ceilings, period fireplaces and ornamental cornices complete this majestic period home. Previously home to a lineage of prominent owners including; the German Consulate and the British High Commissioner's Home during the term of Sir Edward and Lady Harding, as well as Fred Centlivres' son, Albert as chief justice of the Cape and Chancellor of UCT. This is a rare home in impeccable condition seemingly unaffected by time, if not only getting more beautiful by the day.
The Intricate Interior (Rawson Properties)
The property and estate has as a comprehensive history all of which has been recently investigated and compiled into an 80 page document by the current owner. Please contact Gareth Edwards of Rawson Properties Newlands if you would like a copy.
This Provincial Heritage Site is on the market for R14 750 000.
For additional information or to arrange a viewing please contact Rawson Properties Newlands:
Gareth Edwards - 0727784736 - gareth.edwards@rawson.co.za
Lindsay Dwyer - 0847420006 - lindsay.dwyer@rawson.co.za
Created
Friday, December 4, 2015 - 14:07
Disclaimer: Any views expressed by individuals and organisations are their own and do not in any way represent the views of The Heritage Portal.