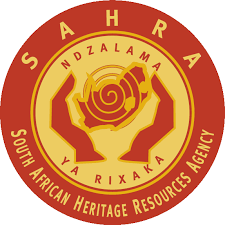 Expiry:
Saturday, April 30, 2016 - 00:00
In terms of the National Heritage Resources Act, 1999 (Act 25 of 1999), the Minister of Arts and Culture, Mr Nathi Mthethwa, invites members of the public to submit nominations of candidates to serve on the Council of the South African Heritage Resources Agency for the period 1 August 2016 to 31 July 2019.
Nominated candidates should possess broad knowledge and skills on the Council, inter alia, in the fields of Archaeology, Architecture, Amasiko, Financial Management, Law Paleontology, Shipwrecks, Social History, Victims of Conflict and Urban Planning. Candidates must be willing to render community service.
Anyone wishing to nominate a person for possible appointment to the Council of the South African Heritage Resources Agency should submit the following:
a) A letter containing full names, address and telephone numbers of the nominee, giving reasons for nominations;
b) Recently updated Curriculum Vitae of the nominee, including three contactable references; and
c) Brief statement signed by the nominee explaining his/her suitability for appointment.
No nomination will be considered unless all of the above is included. Correspondents will only be entered into with short-listed candidates.
Nominations are to reach the Director-General of the Department of Arts and Culture by 30 April 2016 using the following address: Private Bag X897, Pretoria, 0001. For Attention: Mr Kgaogelo Phasha or sent via email to: kgaogelop@dac.gov.za
For telephonic enquiries contact, Mr Kgaogelo Phasha, tel. 012 441 3029
Created
Wednesday, April 6, 2016 - 18:28
Disclaimer: Any views expressed by individuals and organisations are their own and do not in any way represent the views of The Heritage Portal.