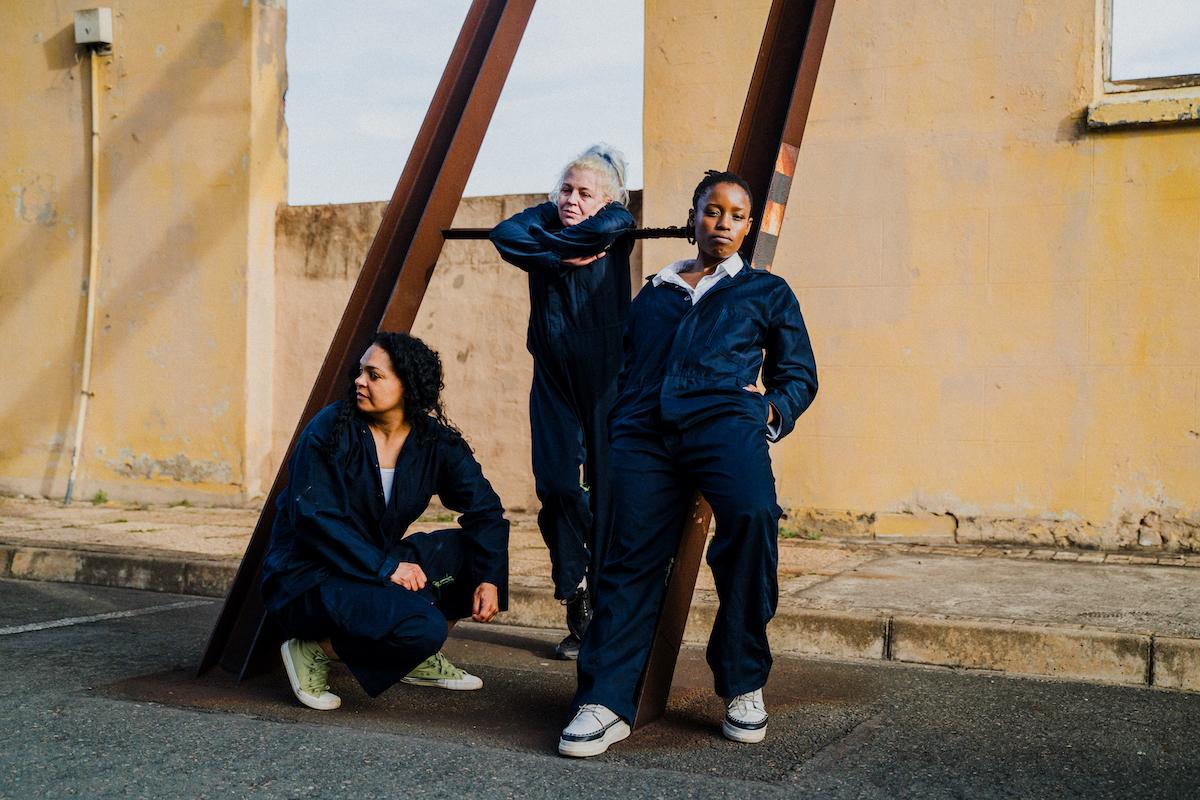 Expiry:
Tuesday, October 31, 2023 - 00:00
Whispers in the Corridors is a museum theatre production staged inside the Constitutional Hill Women's Gaol evoking the narratives of some of the women who were imprisoned there in the 20th Century. The play was written by Stephanie Jenkins during her 2022 Writing Fellowship through the Johannesburg Institute for Advanced Study (JIAS). Jenkins has made other museum theatre plays in Durban, such as Beer Halls, Pass Laws and Just Cause (2020) in KwaMuhle Museum, with the intention of bringing history to life in the present.
Women's Gaol (The Heritage Portal)
The performance uses three actor-guides, played by Clare Mortimer, Belinda Henwood and Sibahle Sibiya, who play multiple historical characters and take the audience on a journey through the former prison (now a museum), allowing present audiences to get a glimpse of the past, listening to the whispers evoked in this former place of confinement and punishment.
"In my work, I am particularly interested in the stories embedded in the walls of historical buildings and how they can speak to us in the present. What excites me about my museum theatre practice, is the possibility of creating a connection between people from our past, who previously moved through the space and us, those living in the present, as we share and remember the same place." says Stephanie.
"In the case of the Women's Gaol, this performance offers an opportunity for us to encounter some of the stories of the inmates, some of which are difficult to hear but important to grapple with, as we 'commune' with those who spent significant time stuck in a place in which we can now freely move." she adds.
Audiences will encounter historical characters such as Mmagauta Molefe, Jeannie Noel, Hannchen Koornhoff, Vesta Smith, Barbara Hogan, Lillian Keagile, and various other historical political prisoners, warders and common-law prisoners. The interactive performance, explores the various women who were kept inside Constitutional Hill, allowing their stories to be retold in the former prison encouraging audience members to engage with and share in the histories that remain in the corridors.
Performances are from 27 – 31 October 2023 at Constitutional Hill Women's Gaol. 
Click here to book via Quicket
Performance Times (all taking place in Constitutional Hill Women's Gaol):
Friday 27 October: 
Performance 1: 09:00
Performance 2: 12:00
Saturday 28 October:
Performance 3: 11:00
Performance 4: 14:00
Sunday 29 October: 
Performance 5: 11:00
Performance 6: 14:00
Monday 30 October
Performance 7: 09:00
Performance 8: 12:00
Tuesday 31 October:
Performance 9: 09:00
Performance 10: 12:00
Please note: 
Please ensure you book for the specific production of Whispers in the Corridor. General museum tickets will NOT allow you into the production. Tickets to the play will only allow entry into the Women's Gaol for the performance and not other parts of the museum. 
Secure parking is available in the basement parking of Constitutional Hill Museum. 
School performances are also available at a discounted rate. 
The play is not recommended for children under 12 years old as some of the accounts reference torture.
For more information and to arrange interviews, please contact Bronwen on 082 704 8843 or via email: bronwen@bsharpentertainment.co.za
Created
Thursday, October 5, 2023 - 09:29
Disclaimer: Any views expressed by individuals and organisations are their own and do not in any way represent the views of The Heritage Portal.