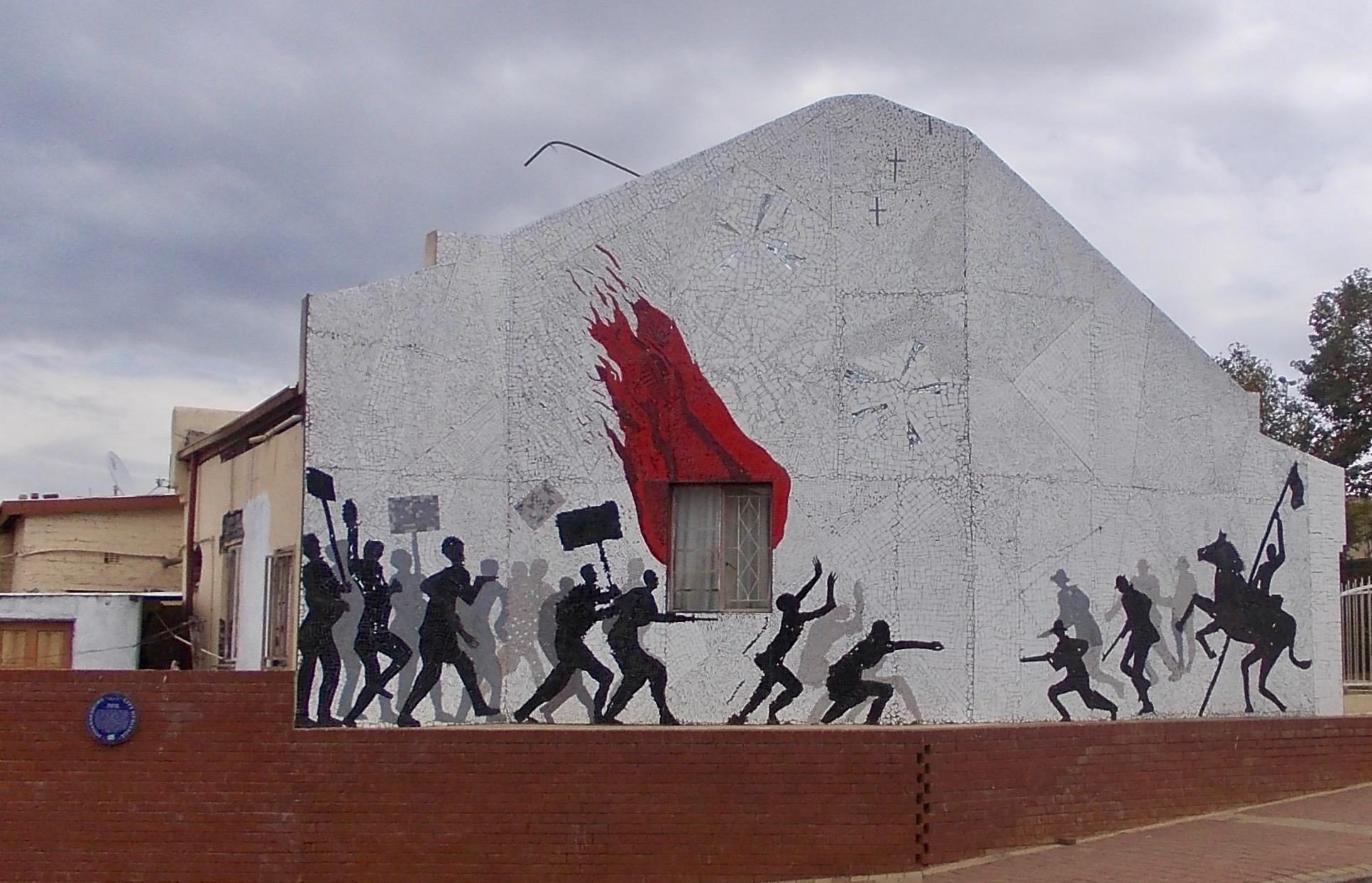 The Johannesburg Heritage Foundation believes it important to record this significant event in the history of the Rand and proposes erecting a memorial in the Braamfontein Cemetery to commemorate all those who lost their lives in the Rand Revolt of 1922 whether strikers, government forces or simply bystanders caught in the crossfire.
The intention is not to commemorate the reasons for this miners' strike or its eventual suppression, but rather the historical fact that of a tragic event which led to the death of many people, irrespective of colour, age, sex or creed.
Quotes we have obtained from a stonemason amount to approximately R36 000.
Flo Bird has written to the Johannesburg City Council requesting permission to erect such a monument at an open space in the Braamfontein cemetery where some of the strikers were subsequently interred in unmarked graves and we hope to receive a positive response.
Braamfrontein Cemetery (The Heritage Portal)
The proposed inscription will read as follows: 'In memory of all those who lost their lives during the tragic events of the 1922 Rand Revolt and who lie interred here and in other cemeteries near and far'.
While the 1922 Report of the Martial Law Inquiry Judicial Commission concluded that the known casualties, killed or died from wounds totalled 153, research by the JHF found that number to be too low and that at least 179 people lost their lives because of the Rand Revolt. They are buried in at least 19 cemeteries scattered across South Africa.
There are unfortunately no extant memorials to this tragic event and since the centenary of the Rand Revolt is next year we are commencing now with funding and preparations for the erection of such a memorial in March 2022.
We are appealing for donations to make the erection of this monument a reality during March 2022.
SJ de Klerk, a member of the Friends, has generously offered to contribute R20 000 towards the erection of this memorial. Please consider whether you would be willing to commit to a financial contribution towards the erection of this monument. Email mail@joburgheritage.co.za
Created
Tuesday, October 26, 2021 - 09:17
Disclaimer: Any views expressed by individuals and organisations are their own and do not in any way represent the views of The Heritage Portal.