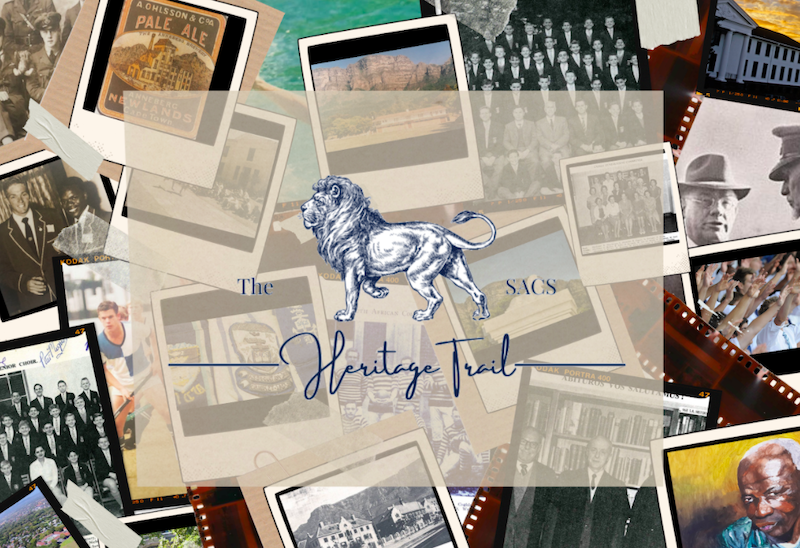 The SACS History Society Committee is very proud to announce the launch of the SACS Heritage Trail. It was in 2019 that the then Society Chairman, Christopher Breetzke came up with the idea of such a 'trail' – assisted by various Committee members the 2019 / 2020 group started what was to prove to be a very demanding and time consuming process. Chris handed over the project to the 2020 /2021 Chairman, Matthew Clark who was ably supported by his Vice-Chairman, 2021 Head Prefect, Nicolas Anema.
Matthew and Nicolas got Old Boy, James Drummond (2020) involved in the IT and technical aspects of the project. Assisted by our Archivist and History Society Committee facilitator, Old Boy, Simon Perkin the massive process has now been completed! It is indeed a magnum opus and adds much to our History and heritage!
There are seven heritage trail sites on the Campus, each with its own QR code – merely scanning the code with your cellphone's camera enables you to see the visual material (text and photographs) about the site and to listen to the various audio recordings.
The sites are:
The Brewery Astro
The Hofmeyr Memorial Hall
The Memorial Quad
The De Villiers Field and the Whiteford Pavilion
The Seating Pavilion, the AJ Footman Waterpolo Pavilion
Rosedale House
Michaelis House
Click here to view the trail. 
This massive project is a first for the School and reflects the terrific work done by the History Society Committee and their loyal helpers over the years!
Created
Sunday, October 3, 2021 - 13:51
Disclaimer: Any views expressed by individuals and organisations are their own and do not in any way represent the views of The Heritage Portal.