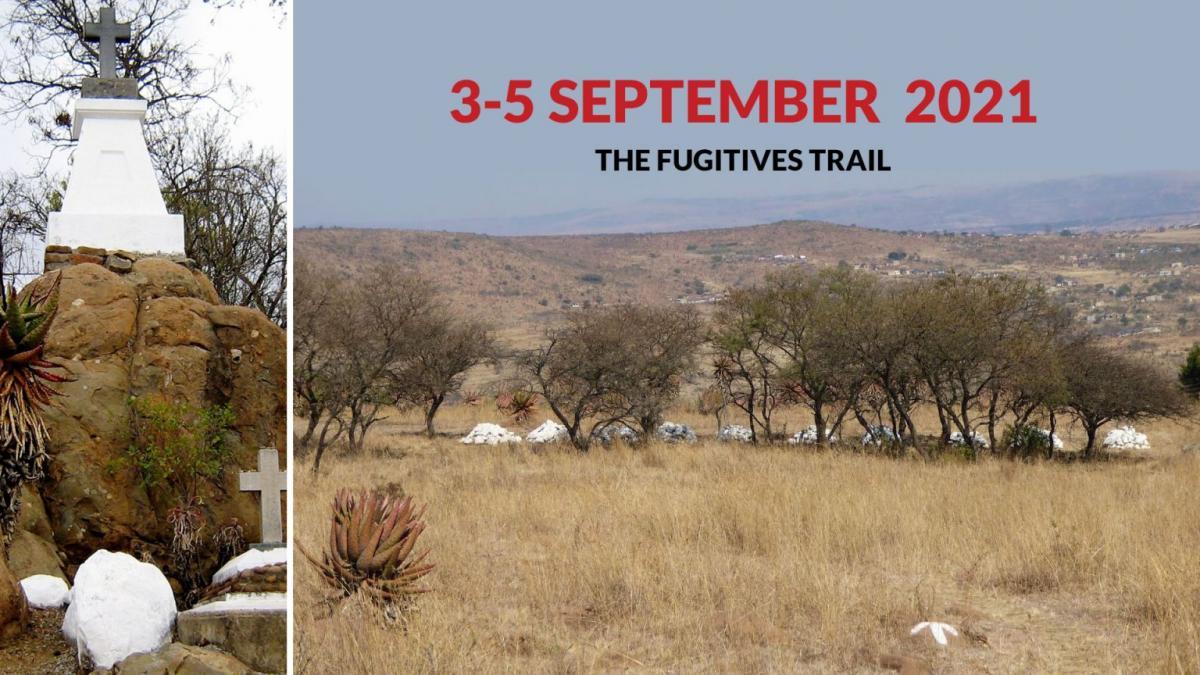 Expiry:
Sunday, September 5, 2021 - 00:00
If you would like an unforgettable experience join us on the Fugitive's Drift Walk. We leave from Dundee by bus and on arrival at Isandlwana battlefield, have a short talk putting the story into context. And then set off along the 14km walk with expert guides to get you safely to the Buffalo river. This is rough terrain, but the stories along the way make it a must do, tick the box event in your life.
Part of the charm of the hike is the necessity of crossing the Buffalo River at the other end. Not for the feint hearted. But then I have done this walk more times than I can remember. After a talk about events at Fugitive's drift and a quick visit to the memorial to Lt Coghill and Mevill, we head off to finish the day, with a meal at Rorke's Drift and a tour of the battle site. This will be followed by an evening of good fellowship at the local MOTH Shellhole where war stories are permissible.
But spare a thought to the originators of the trail. They had a couple of thousand Zulus chasing them. They were exhausted, terrified and hunted down like rabbits. Most who made it to the river couldn't get across it and they too died on the banks. And you think you've got it tough?
So come and tramp in the footsteps of history – and create a little of your own!
Friday 3 September
Evening at Dundee MOTH shellhole with braai, historical talks, view the museum and briefing for the next day.
Saturday 4 September
Talk on battle of Isandlwana, walk the Fugitives trail with expert guides. Visit Rorkes Drift battle site.
Sunday 5 September
Guided visit to the Gandhi museum and Talana Museum in Dundee.
Price: R1800 p/person (R600 p/person for Saturday only – includes lunch)
Includes:
Visits to Isandlwana, Rorkes Drift, guided walk along Fugitives Trail.
Gandhi museum, Talana museum.
Specialist guides
Transport on Saturday
All entrance fees.
Meals: Friday evening, Saturday lunch.
Excluded:
Accommodation — book your own from the list on www.tourdundee.co.za.
Saturday evening dinner and military ball at Battlefields Country Lodge. R390 p/person
Created
Thursday, June 17, 2021 - 18:08
Disclaimer: Any views expressed by individuals and organisations are their own and do not in any way represent the views of The Heritage Portal.