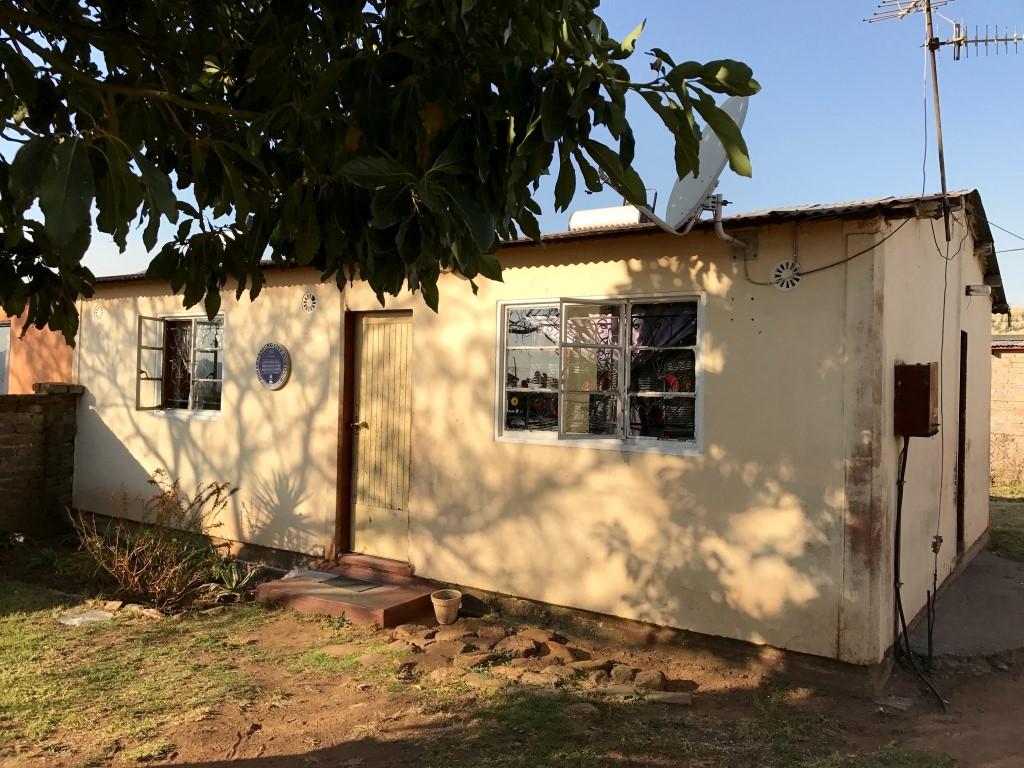 Expiry:
Tuesday, October 31, 2017 - 00:00
The celebrated Jake Tuli (born Jacob Ntuli, 1929 – 1998) was a South African professional fly, bantam and featherweight boxer. He was the first black South African to hold a British Empire championship title after beating Teddy Gardner in 1952 in the flyweight category. He also held the Transvaal ('non-white') flyweight title, South African ('non-white') bantamweight title, South African ('non-white') flyweight title and was challenger for the British Empire bantamweight title against Peter Keenan, who recalled, ''Jake Tuli was quite simply the toughest guy I ever met in a boxing ring…"
Jake Tuli in the ring. Photographer unknown. From the private collection of the Tuli/Tully family. All rights reserved
For Nelson Mandela, himself a boxer, Tuli was "our greatest hero". In his autobiography, Long Walk to Freedom, Mandela writes, "[Tuli] was the most eloquent example of what African boxers could achieve if given the opportunity."
This past Sunday (25 June 2017), Tuli was honoured with the unveiling of a blue heritage plaque at the Noordgesig home where he lived with his family after their return from England in 1958. He would remain a resident of Noordgesig, established as a coloured township in 1940, until his death in 1998. The unveiling was attended by members of the Tuli family and other dignitaries – some of whom were coached by him as aspirant boxers.
Blue Plaque
Jacob Ntuli was born in Johannesburg on 7 July 1929. He grew up in central Johannesburg but during the slum clearances of the 1930s his family had to move to Orlando East. Here he attended school at St. Mary's Primary School. It was at the St. Mary's Boys Club – and later the Orlando Proper Boxing Club – that he started sparring. At Orlando High he met his future wife, Peggy Lamont. They had four children: Veronica, John, James and Alan. Tuli finished schooling at the famous St. Peter's School in Rosettenville. In 1946 he fought his first amateur fight. He left South Africa in 1952 to further his training in the UK. He won his Transvaal and South African titles that year, also making international headlines by winning the British Empire Flyweight title. In 1954 his family joined him in the UK. After the family returned to South Africa, Tuli was regular boxing contributor for Zonk! magazine and continued to box locally until his retirement in 1967. Despite battling health problems related to diabetes, he contributed to developing the sport among the youth in the community until his death at the age of 69 in 1998. In 2003 he was posthumously awarded the Order of Ikhamanga in Silver.
Members of the Tuli family before the unveiling of the blue plaque
His daughter, Veronica McLellen, his son Alan Tully together with family friend Terence Jacobs are spearheading the establishment of the Ntuli Trust to preserve and foster the legacy of one of Noordgesig's greatest heroes.
For more information contact Alan Tully spokesperson for the Ntuli Trust at 073 626 3786, or alternatively, Terence Jacobs at 074 861 4821.
Created
Wednesday, June 28, 2017 - 07:32
Disclaimer: Any views expressed by individuals and organisations are their own and do not in any way represent the views of The Heritage Portal.