Q&A with the Heidelberg Heritage Association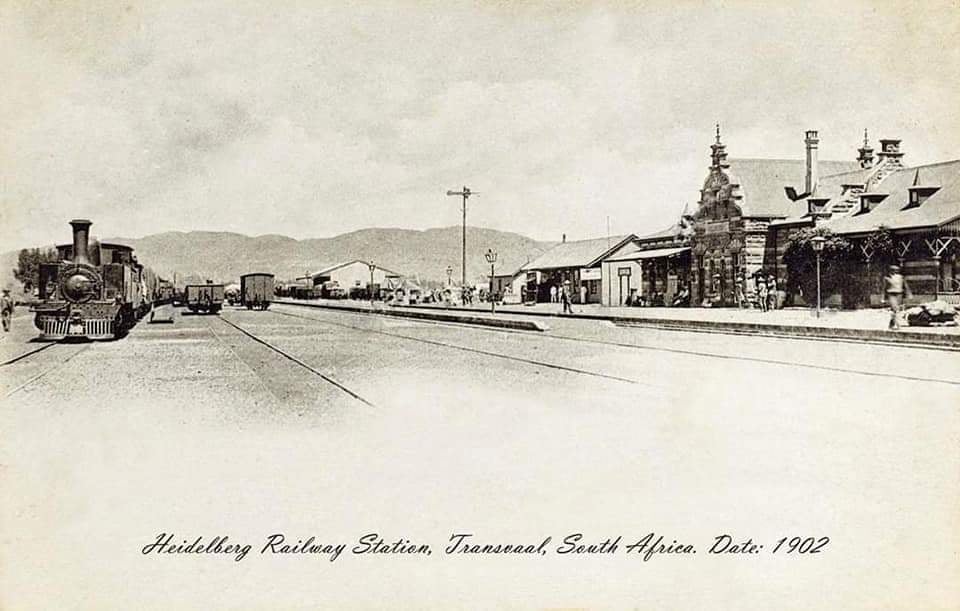 Tell us about the organisation's biggest achievement over the last year?
We have managed to erect 68 Blue Plaques. Our oganisation decided that we need to recognise all the buildings/structures in Heidelberg that are over 80 years old. One of the criteria is that the building has a sandstone foundation. All buildings prior to 1940 had sandstone foundations. Concrete foundations were only introduced after this date. This was one way of establishing if a house was older than 80 years. Many of the owners of the buildings welcomed the idea of have a blue plaque erected and financed the R400 sponsorship. Sadly some of the owners did not want a blue plaque erected on their building worrying that their privacy will be violated.
The first plaque was installed on the Old Gaol
What about the biggest challenge?
Our biggest challenge is to get the local Municipality to answer our email with regard to permission for erection of Blue Plaques on Municipal Properties. It is also difficult to get permission from certain owners of heritage buildings to erect a Blue Plaque.
What are your top priorities for the year ahead?
We want to erect Blue Plaques on all the structures over 80 years old. We aso hope to declare our local "Old Gaol" as a heritage site. The Old Gaol was built in 1888. The sandstone structure is quite unique in design and was used until 1963. We feel it needs to declared to preserve it for future generations.
The Old Gaol

How do you work with other organisations? We are a member of the Heritage Association of South Africa.
What advice would you give someone starting out in heritage? It can be a tough sector so keep pushing and don't give up. We have found that cultivating business relationships is key to preserving our historic spaces and places.
What in the sector makes your blood boil? The Provincial Heritage Resources Agency not doing what they should be doing. For example, we have a heritage building in Heidelberg that has been completely modified without approval from PHRAG. Officials were notified by our association so thay were well aware of it.
What books are you reading at the moment? (Tony Burisch) A book on "General Piet Viljoen" who was the Mining Commissioner for the Heidelberg area. After the British had fired a bomb into Heidelberg, just merely missing the Klip Kerk, General Viljoen, met General Hart just outside of Heidelberg, with a white flag. An agreement was reached that the Boers would not retaliate and leave Heidelberg that night.
Klipkerk (The Heritage Portal)

What is your favourite heritage site and why? (Tony Burisch) The Voortrekker Monument. A multi-layered site that depicts the history of a part of South Africa.
Voortrekker Monument (Dotman Pretorius)
How did the organisation get started?
In 2011, an older version of the organisation fell flat when Dr Momberg, the chair of the Association died. It restarted when HASA held a Symposium in Heidelberg in 2017.
Tell us a bit about your core team? Although we have about 13 members and an executive of 8, it often feels like a one man show.
How does the organisation sustain itself? We rely on passionate volunteers. Our only income lately has been from the sponsors of the Blue Plaques.
What is heritage to you? I like this definition: "Heritage is the past that influence's what we are today". We have some much heritage in South Africa that needs to be documented and preserved for future generations.
Why do you think people join heritage organisations? Usually it seems like older people have the time to spend on heritage. I believe they would like to preserve their heritage.