Xolobeni Red Dunes Wild Coast
Sunday, October 1, 2017 - 18:37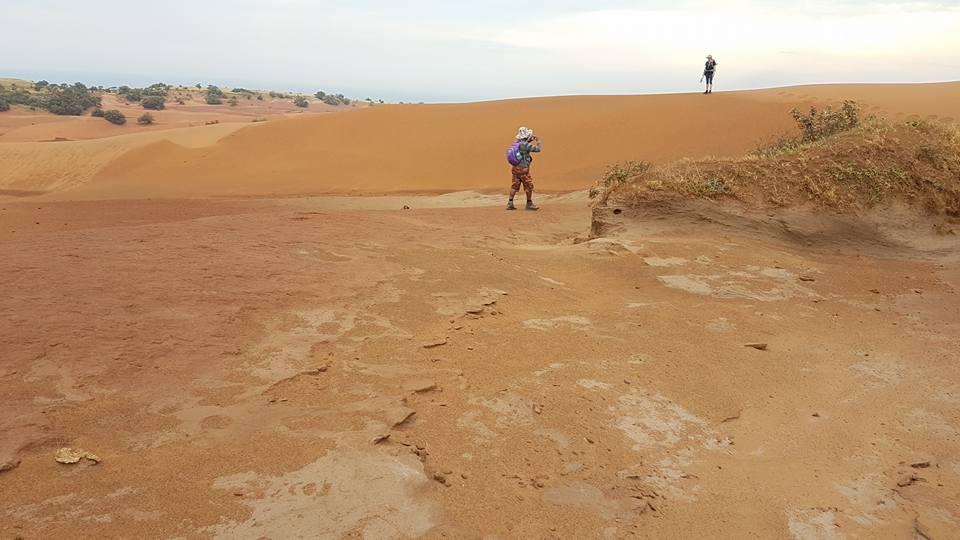 Thread Categories:
Endangered
2017 campaign nomination
2017 Top Ten Endangered Site
This is a paleoanthropological site, dating back 500 - 600 000 years. Stone age tools lie on the surface of the sands. The site has not been thoroughly studied as yet. Archaelogists Kathy Kuman and Len van Shalkwyk visited the area in 2006 and 2007 respectively, and compiled brief reports. The area appears rich in artefacts from the Sangoan Industry period (300 000 years ago), and also the older Acheleuan Complex.
Tools and Mud Rock at Xolobeni
The reason for the lack of a thorough investigation of this area, appears to have been that the area was volatile due to the interest in mining for heavy minerals, and the people, whose ancestors lived at Xolobeni, would not allow anybody into the area for study purposes or any other reason. Paleoanthropologist Erich Fisher has done extensive research at related smaller sites in the area, but because of the situation at Xolobeni, opted not to go there.
Another shot of Xolobeni Red Dunes
The area is rich in heavy minerals, and mining rights have been applied for and granted. The Xolobeni people objected, and an 18 month moratorium was put in place in September 2016. This means that unless research is done in the next 6 months, the area may be mined, and the evidence destroyed forever. 
Source: 2017 Endangered Heritage Sites Nomination Form.
Please use this thread to add background and updates. Click here to view location on google maps.
Comments will load below. If for any reason none appear click here for some troubleshooting tips. If you would like to post a comment and need assistance click here. Irrelevant and inappropriate comments will be removed by the moderator. Only add background and updates to the tracking threads.