Springkell Sanatorium Modderfontein
Thursday, December 3, 2015 - 15:12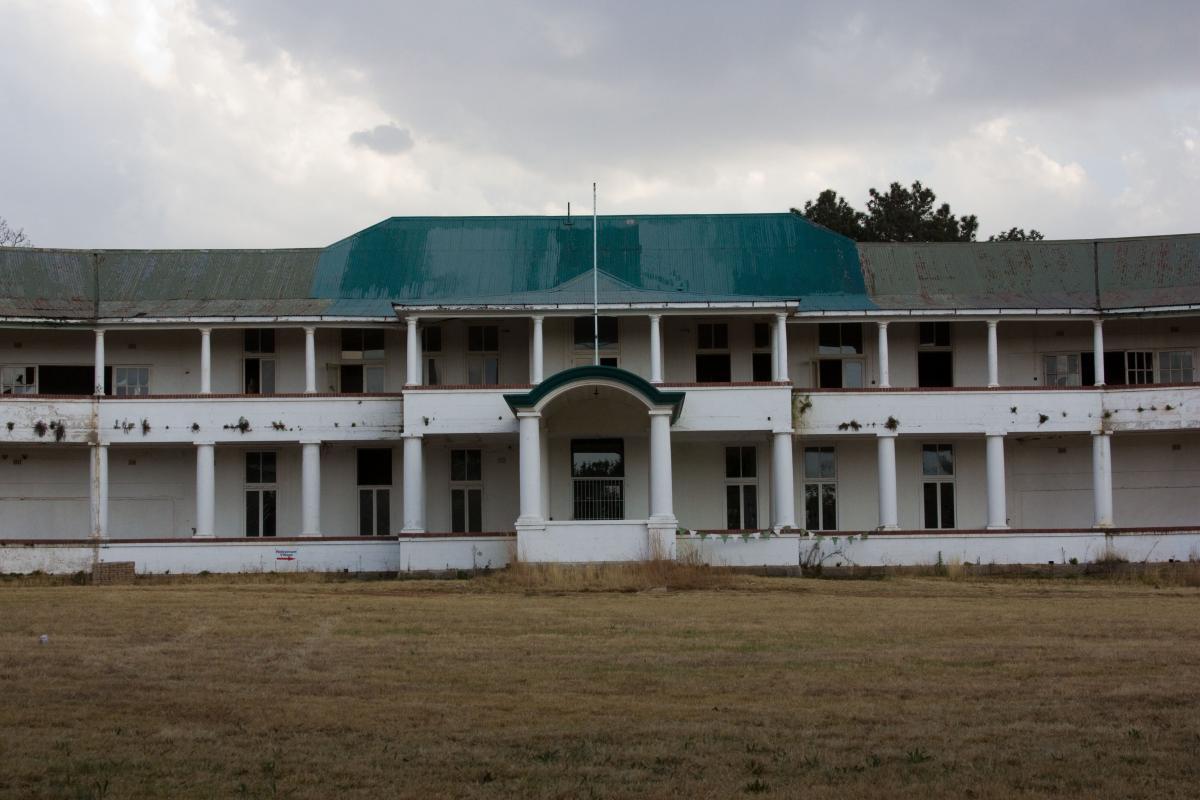 Thread Categories:
Removed from Endangered list
Thread Location:
Gauteng
Ekurhuleni
Modderfontein
Here are a few excerpts from a Look Local article on the history of the Springkell Sanatorium. Please use this thread to track the state of this site in danger.
During 1908 to 1910, discussions took place between representatives of the Transvaal Government and the Transvaal Chamber of Mines. As a result of which an association named the Transvaal Miners' Phitisis (tuberculosis) Sanatorium was formed. The objectives (amongst others) were to establish an institution for the reception and treatment of miners' phitisis or any other disease to which miners or other persons employed in mining were particularly subject to. The government donated a piece of ground, about 20 acres in extent and the buildings therein known as Springkell Sanatorium near the Modderfontein Dynamite Factory. The Transvaal Chamber of Mines erected the sanatorium.
The certificate of incorporation was signed by J C Smuts, Colonial Secretary who later became prime minister of South Africa.
Springkell Sanatorium was opened in November 1911 with nominal accommodation for 70 patients. The daily average number of patients for the first few years was between 45 and 50.
The first chairman of the board was Sir Julius Jeppe (1911 to 1930) and the first superintendent was Dr J C Mitchell. He was followed by Dr F Aitken (from 1917 to 1945), Dr A D Pringle (from 1945 to 1969), and Dr W S Linton.
Patients of Springkell were encouraged to do gardening and odd jobs like bricklaying, keeping poultry, painting, tailoring and carpentry. A billiard room and bowling green were provided for entertainment. In 1925 a concert hall was built.
The movie, Hotel Rwanda, was filmed at several locations in Kigali, Rwanda as well as South Africa that included Springkell Sanatorium as well as the Modderfontein Nature Reserve. Hotel Rwanda was based on a true-life story of Paul Rusesabagina, a hotel manager who housed over a thousand Tutsi refugees during their struggle against the Hutu militia in Rwanda.
Image - We can't remember who submitted the main image. If you recognise it please email admin@theheritageportal.co.za so we can give credit.
Comments will load below. If for any reason none appear click here for some troubleshooting tips. If you would like to post a comment and need assistance click here. Irrelevant and inappropriate comments will be removed by the moderator. Only add background and updates to the tracking threads.