Park Station Johannesburg
Monday, August 22, 2016 - 18:40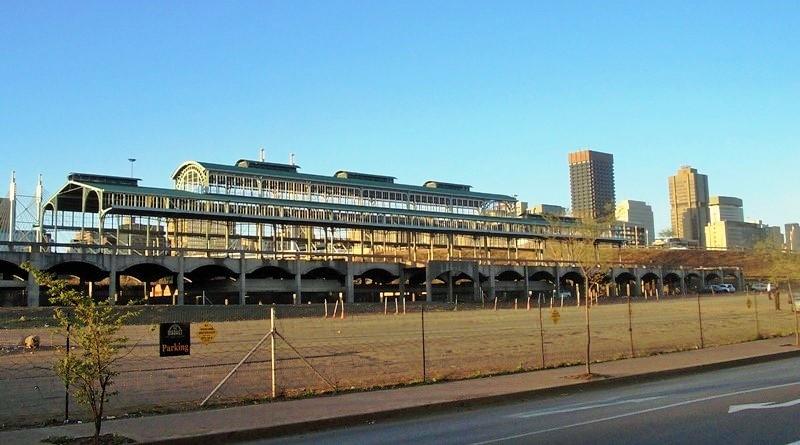 Thread Categories:
Endangered
2016 campaign nomination
Thread Location:
Gauteng
Johannesburg
Newtown
Local Champion:
Johannesburg Heritage Foundation (JHF)
Johannesburg's railway station from 1896 - 1948.  Hundreds of thousands, if not millions of people arrived here or left from here before buses and airlines became viable public transport. Soldiers off to war and the lucky ones who came back from the Anglo-Boer / South African War, First Word War and Second World War. A beautiful purpose made structure in cast iron arrived in large flatpacks from Amsterdam. It is aesthetically pleasing and of huge scale to have become a landmark in its own right - completely empty.
Its enormous historical significance is neglected because Transnet has not acted on a long standing plan to develop a Railway Museum on the site.
The structure is at risk as the metal is attractive to those recyclers who steal lettering from a grave or demolish mine headgears in a day. It is now accessible and with building work on the south side it is even easier for someone to remove the metal and everyone will assume it is part of the building operation. At the moment there is little security on site and Transnet even leases it out for functions. There appears to be no proper control of the site.
Extracts from the nomination form for the 2016 most endangered heritage sites campaign.
Click here to view on google maps
Please use this thread to add background and updates.
Old Park Station from above (The Heritage Portal)
Comments will load below. If for any reason none appear click here for some troubleshooting tips. If you would like to post a comment and need assistance click here. Irrelevant and inappropriate comments will be removed by the moderator. Only add background and updates to the tracking threads.