Tuesday, October 20, 2015 - 22:44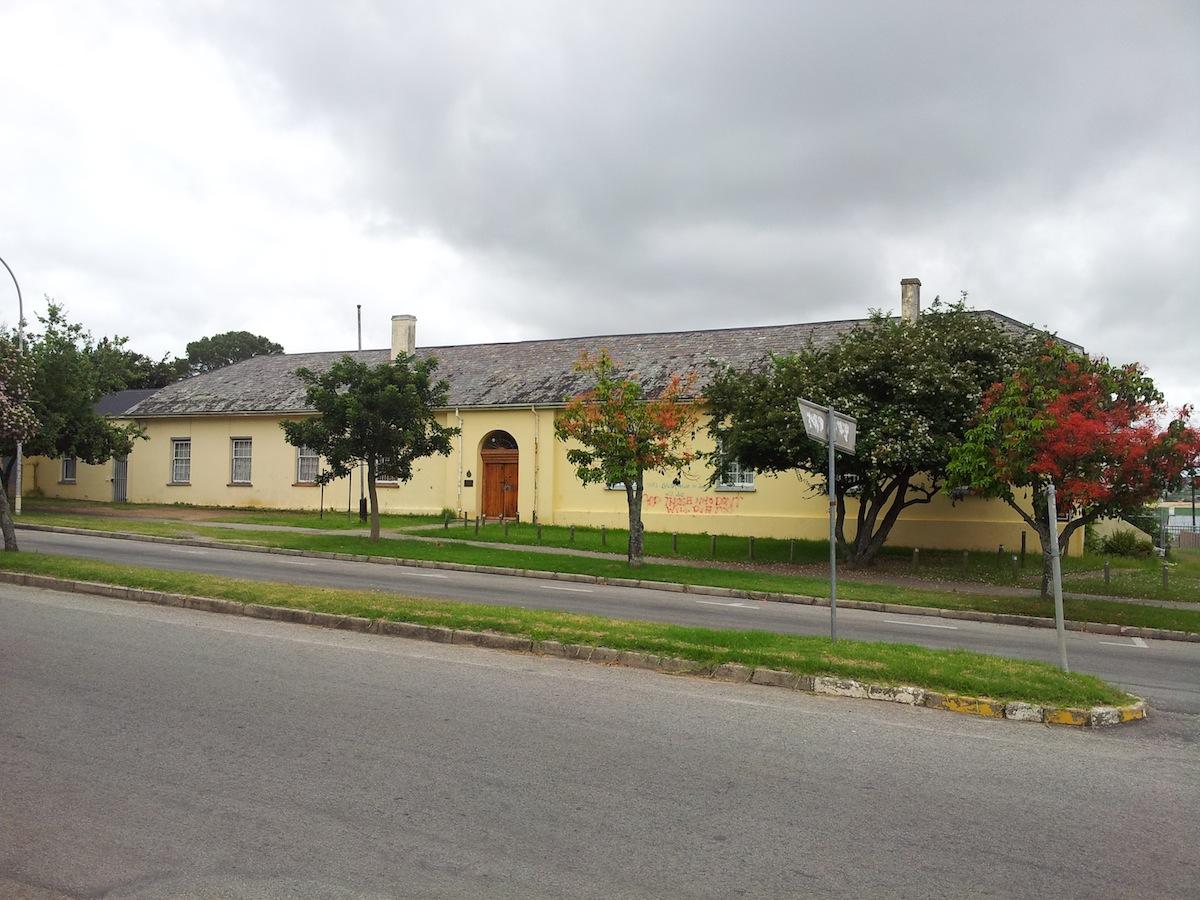 We have created this thread in response to an article in Grocott's Mail Article (19 September 2013) with the headline 'No new life for Old Gaol'. Thank you to Susan Waugh for alerting us.
"It's been over a year since Arts and Culture Minister Paul Mashatile announced grand plans to restore and transform the Old Gaol into a centre for training in heritage resources. In May 2012 he promised an elaborate 18-month programme costing R10 million would be well on its way to completion by the end of this year. With less than six months left to go, the historic Old Gaol still awaits its facelift. While the South African Heritage Resource Agency (Sahra) is supposed to be adding to its offices in the building, which it shares with the Grahamstown Area Distress Relief Association, nothing appears to be happening. Instead the gutters have dislodged and paint is being ruined by mould. The walls are sprawled with graffiti. Last year Thanduxolo Lungile, Sahra's research, training and education manager, told Grocott's Mail that R5m of the allocated funds were going into planning. He said architects, engineers and historians had been consulted, and a heritage impact assessment would be completed. Such an assessment would dictate the parts of the Gaol to be restored, destroyed or replaced. When following up on the progress of restoration efforts, a Sahra employee said she was unwilling to comment, but did mention that "everything is above board". Lungile did not respond when pressed for comment regarding what "above board" meant. Before the Old Gaol was earmarked for a Sahra centre, it was a popular backpackers hostel and a bar for 13 years. This was forced to close in mid 2010. The building is also a national monument and is the second-oldest building in Grahamstown."
Comments will load below. If for any reason none appear click here for some troubleshooting tips. If you would like to post a comment and need assistance click here. Irrelevant and inappropriate comments will be removed by the moderator. Only add background and updates to the tracking threads.