New Beginnings Drakensville
Wednesday, September 27, 2017 - 15:21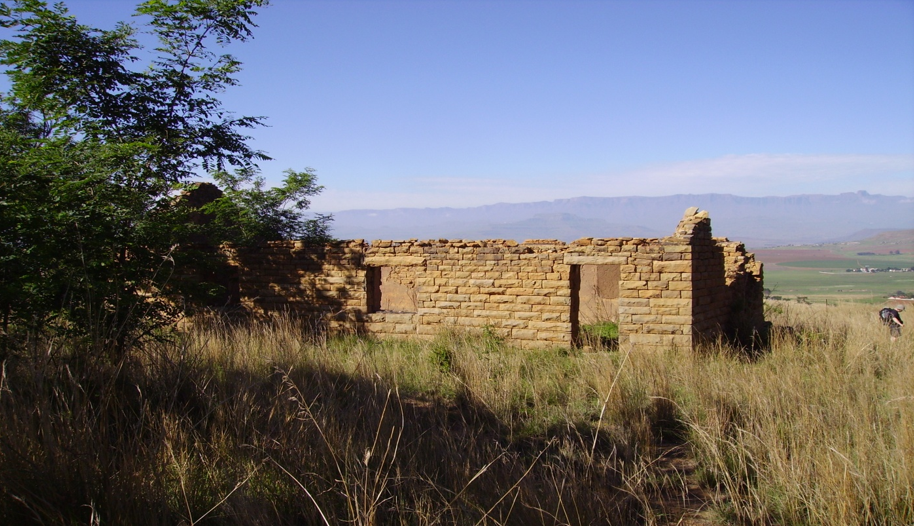 Thread Categories:
Endangered
2017 campaign nomination
Thread Location:
Kwazulu-Natal
Drakensville
New Beginnings is a vernacular Dutch/Afrikaner Boereplaaitjie or three bedroom house with a voorkamer in the middle and two rooms to the side of it. Ox wagon tracks can be found in close proximity. This house was used as a school by the Catholic Church until the early 1980s. Click here to view location on google maps.
The walls have fallen on the one gable side of the house. The clay that was used is being washed out which will ultimately lead to total collapse. Trees are invading the space causing more damage as they grow. The greatest threat though is the lack of money for restoration.
If restored, the property could be used as an overnight hut for hikers. This would bring much needed income to maintain the property and to benefit the local community.
Source: 2017 Endangered Heritage Sites Nomination Form.
Please use this thread to add background and updates.
Comments will load below. If for any reason none appear click here for some troubleshooting tips. If you would like to post a comment and need assistance click here. Irrelevant and inappropriate comments will be removed by the moderator. Only add background and updates to the tracking threads.